Disclosure: We may get commissions for purchases made through links in this post.
Asian skin tone has a wide range of shades, with the base undertone ranging from yellow to pink to sallow. People often think that Asians have a warm undertone, mainly because of the yellow color that comes through their skin. However, they can also have cool undertones (referring to skin that has blue, pink, or reddish hues).
In the Fitzpatrick skin tone scale, Asian skin tone falls under the Types II to IV classifications. People under these classifications have skin colors ranging from light brown and olive skin to dark brown.

Skin tone (color of the skin on the surface) is often confused with skin undertone (color beneath the skin). That's why it's not surprising if many people use the wrong words to describe Asian skin tones.
Read on to know more about the different types of Asian skin tones, as well as the best foundation shades for each one.
Asian Skin Tones and the Best Foundations (With Pictures)
Some people may automatically assume that all Asians have the same skin color, which is "fair" with a "yellow" undertone. Of course, that's simply untrue.
A portion of the Asian population has very light skin, but the majority of Asians have relatively darker skin. For instance, Asians in the northeast are more fair-skinned compared with Asians in the southeast because they don't get sunlight most of the year and are living far away from the equator.
Asians can be classified into six groups: West Asians, South Asians, Central Asians, Southeast Asians, East Asians, and North Asians. Learn more about the skin color features of each group below.
1. East and North Asians
China, Japan, Korea, Taiwan, and Mongolia are countries located in the eastern and northern parts of Asia. East and North Asians have light skin with yellow or peach undertones to light brown skin, with little to zero blemishes.
However, other East and North Asians also have tan to dark brown skin. Freckles aren't a common trait among Asians from these countries.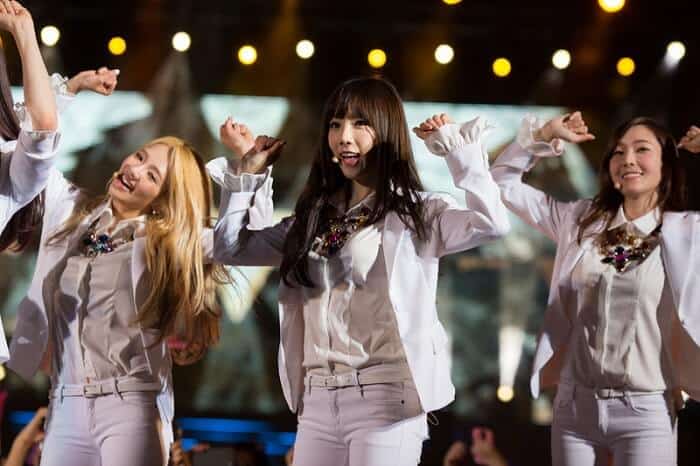 The girls of the Kpop SNSD Band are excellent examples of people with an East Asian skin tone or East Asian skin color. Their skin is free from blemishes or freckles.
2. Southeast Asians
Southeast Asians are from Indonesia, Malaysia, the Philippines, and Singapore. These countries have a tremendous diversity when it comes to their skin color, ranging from tan to dark brown. Indonesians and Malaysians usually share a similar skin tone, which is fair (with a yellow undertone) to very dark brown.
Southeast Asians darken easily, partly because the weather in these countries tends to be hot and humid for most times of the year. For this reason, people whose jobs require them to be outdoors all the time, such as farmers, tend to have darker brown skin.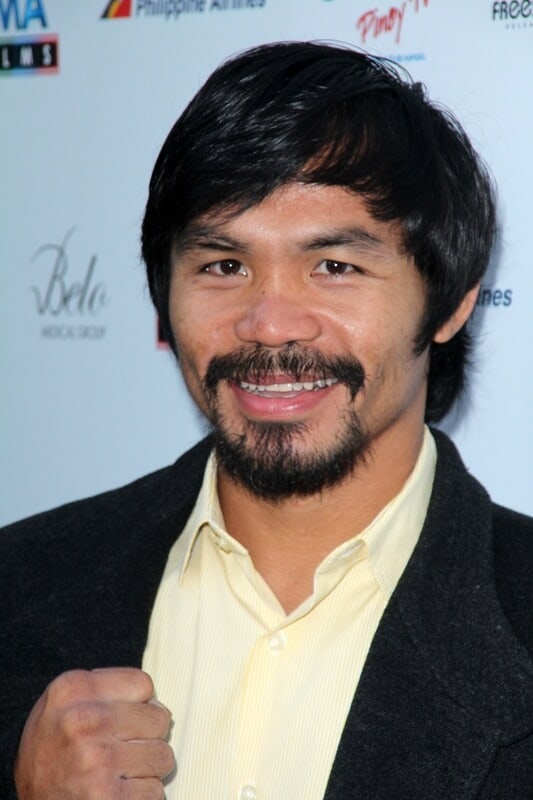 An example of a famous Southeast Asian celebrity is Manny Pacquiao. He has a brown or tan Asian skin tone (or Asian skin color), which is often called morena skin in the Philippines.
3. South Asians
South Asians are from Bangladesh, Bhutan, India, Maldives, Nepal, Pakistan, and Sri Lanka. The skin color of South Asians ranges from light brown to dark brown. In some cases, Indians can have a yellowish-brown skin tone.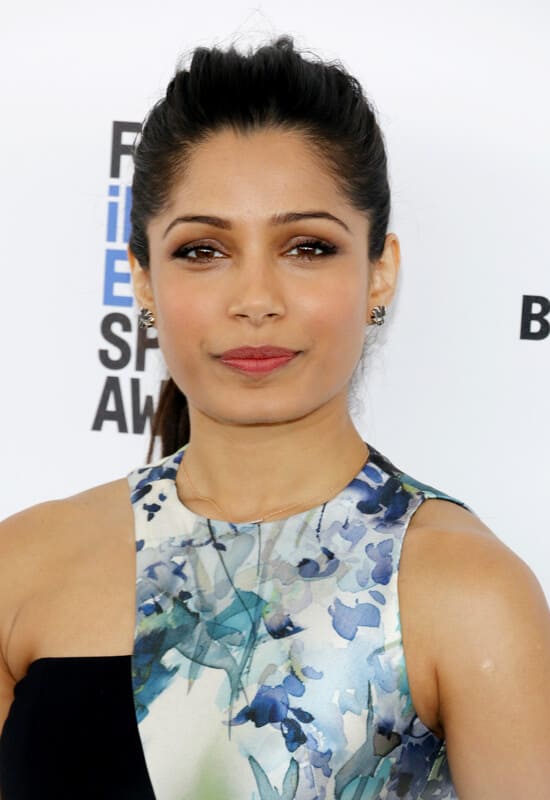 Examples of celebrities of South Asian descent are Zayn Malik (his father is Pakistani) and Freida Pinto. Freida was born in Mumbai, India. As you can see, she has beautiful skin that has a medium brown color with golden undertones.
4. West Asians
West Asia consists of 21 countries, including Afghanistan, Armenia, Bahrain, Israel, Iran, Iraq, Saudi Arabia, United Arab Emirates, and Yemen. The skin color of West Asians ranges from fair (or peach-colored) to dark brown.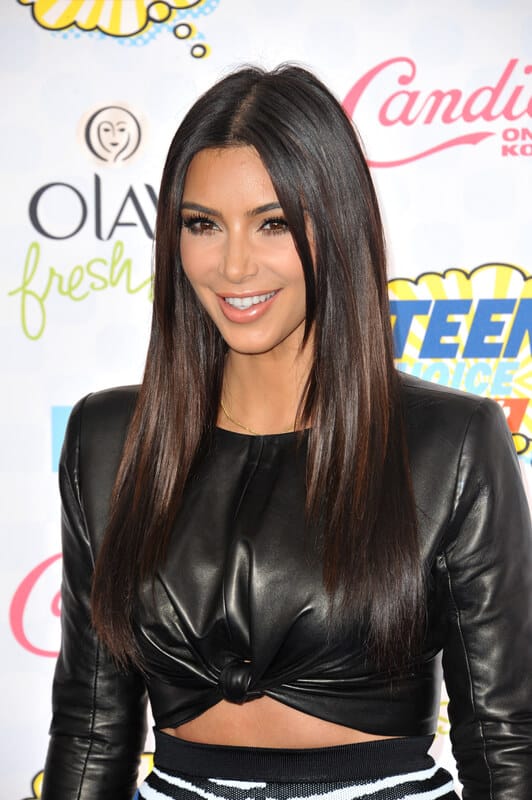 An example of a celebrity of West Asian descent is Kim Kardashian, who takes pride in her Armenian ancestry. Armenians have a skin color that's usually described as pinkish-white, light brown, and dark white, which is unique to 85 percent of Armenians. [1]
5. Central Asians
Central Asians are from the countries of Kazakhstan, Kyrgyzstan, Tajikistan, Turkmenistan, and Uzbekistan. Most of them have light brown to brown skin color. However, some Central Asians, particularly the Uzbeks, have white-pinkish skin tone and blonde hair.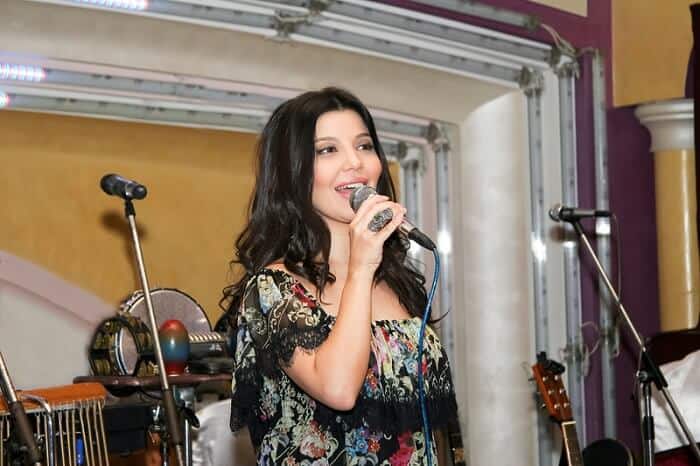 An example of a celebrity of Central Asian descent is Shahzoda. She's a famous Uzbek singer and actress. She has light skin, which is the skin tone of most Uzbeks. However, people also have a darker skin color in some parts of Uzbekistan.
What Are the Characteristics of Asian Skin Tones?
Not surprisingly, genes play a significant role in determining people's skin characteristics. Northeast Asians (mostly Siberians) and Central Asians (mostly Kazakhs) are known to have the lightest skin tone among all Asians.
Within the Central Asian region (where European influences are highly evident), Kazakhs have more difficulty in getting a tan compared to Tajiks, Uzbeks, and other Central Asians.
Where Asians live also plays a major role in their skin tones. Koreans, Japanese, Mongolians, and Chinese people have the lightest skin tone compared to other East Asians because they live in the northeast region, which has a cold climate.
This climate leads to a fairer Asian skin tone (or Asian skin color). Some of them, specifically Mongolians, have reddish skin on their cheeks because they're constantly exposed to extreme weather conditions without proper protection.
On the other hand, people living in Bangladesh, India, Pakistan, and Sri Lanka have beautiful medium brown skin to deeply brown skin, which resembles that of sub-Saharan Africans. These countries have a wide range of weather conditions, including scorching weather with little rainfall.
One of the major issues many Asians face is hyperpigmentation. Compared to people of European descent, Asians tend to produce more melanin (a pigment that's responsible for your hair and skin colors).
As a result, their skin easily gets dark and is highly susceptible to several hyperpigmentation disorders.
Asians, like Indians, are particularly prone to developing post-inflammatory hyperpigmentation (happens after an injury or inflammation), melasma (discolored skin patches), liver spots, and dark under-eye circles. [4]
In general, the skin tone of Asians varies depending on the place they come from, their ancestry, lifestyle, and other factors (e.g., interracial marriages and genetic variations).
Essential Skin Care Tips for Asian Skin Tones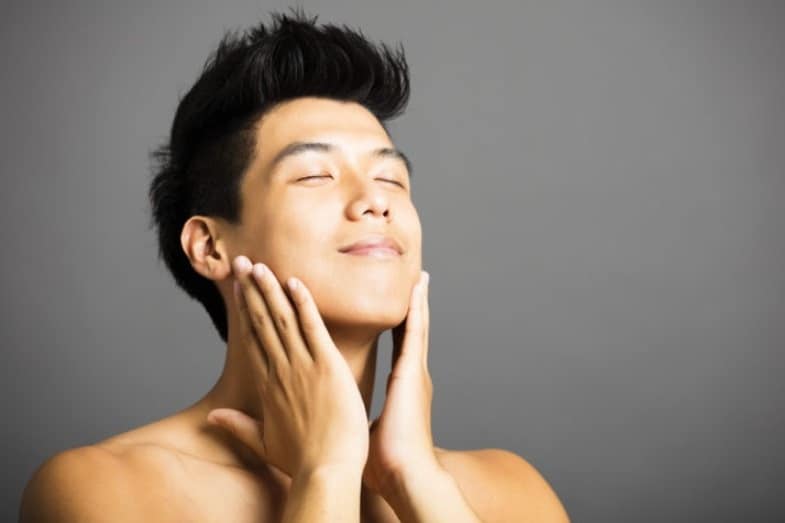 1. Moisturize Regularly
The results of several studies have suggested that Asians have extra sensitive skin compared to other ethnic groups due to a thinner outer skin layer (epidermis). As a result, Asian skin is easily irritated due to chemicals and environmental factors (e.g., ultraviolet radiation, diet, and illness).
Regularly using moisturizers is ideal for people with sensitive skin. Just make sure it's appropriate to your skin type.
If you have dry skin, get a heavier moisturizer that's infused with hydrating ingredients, such as hyaluronic acid and dimethicone. If you tend to have oily skin, aim for a light, oil-free moisturizer.
2. Steam for Good Skin
Steaming offers multiple benefits if done correctly. Water vapors open your skin's pores and help get rid of dirt trapped inside. It also softens blackheads or whiteheads.
Moreover, steaming increases blood flow to the skin, receiving the much-needed oxygen and nutrients it needs to remain healthy and youthful.
Steaming is easy to do. You just need a bowl of steaming but non-scalding water. Steam your skin for 5 to 10 minutes. If you're steaming your face, make sure it's at least 5 inches away from the bowl of steaming water. Do this method once per week.
3. Keep Hydrated
Drinking enough fluids makes your skin supple, radiant, and soft. It also helps you combat different skin problems, such as eczema, by ridding your digestive organs of toxins.
One study from the Journal of the European Academy of Dermatology and Venereology says that skin hydration (or dehydration) affects your skin's pH level. [2]
Healthy skin has an acidic pH, which discourages the formation of wrinkles. An alkaline skin pH (8.0 and above) is prone to breakouts, dry spots, irritation, redness, and other skin issues.
One common advice is to drink at least eight glasses of water throughout the day. However, the amount of fluids you need also depends on your age, gender, environment, physical activities that make you sweat, and overall health status.
4. Wear Sunscreen
Asians who have skin types III and IV (according to the Fitzpatrick Skin Tone chart shown earlier) tend to have a higher risk of skin cancer. Thus, it's important to regularly apply sunscreen with an SPF of 15 or higher to prevent the skin-damaging effects of ultraviolet (UV) radiation.
Aside from wearing sunscreen, there are other things you can do to protect your skin from UV radiation:
Wear protective clothing and a wide-brimmed hat.
Limit your exposure to sources of UV radiation, such as the sun and tanning beds.
Buy clothes with a UPF (Ultraviolet Protection Factor) of 30 to 50+.
5. Be More Gentle with Your Skin
As I've pointed out earlier, Asian skin tends to be sensitive. For this reason, it's essential to maintain a skincare routine that's going to be gentle with your skin. Avoid skincare products that contain harsh chemicals or very coarse grains.
You'll know if you've overdone it or used products that are not suited for your skin type. Some of the telltale signs include:
Breakouts
Oily skin (more than the usual)
Dry and tight skin
Itching
Irritated and red skin
The Best Foundations for Asian Skin Tones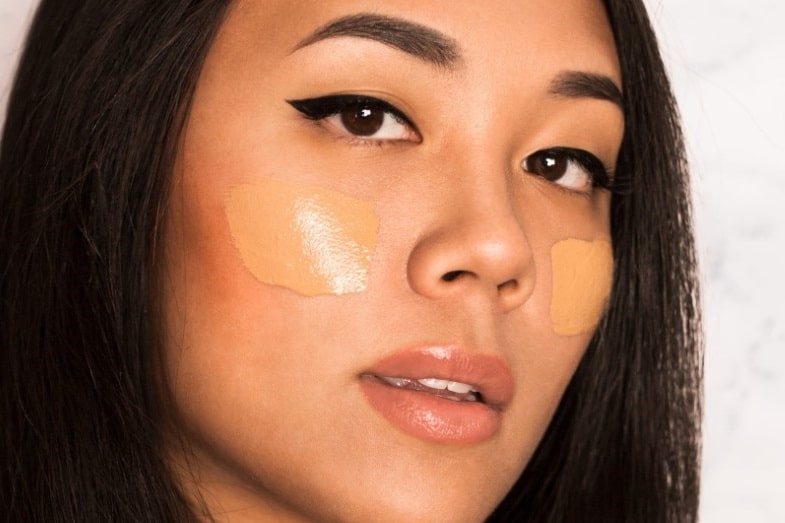 The best foundation should look natural on your skin as much as possible. This is for a foundation for Asian skin tone or any other skin tone. You can only do that if you've determined your skin tone and undertone (the color that comes through your skin from beneath your skin surface).
Remember:
Beauty experts often recommend getting a foundation that's at least two shades lighter than your skin tone (the surface color of your skin).
The middle area of your face is generally lighter than the skin around the perimeter of your face. So, it's better to use two shades of foundation.
Fortunately, you've got thousands of great choices out there. Here are 3 of the best foundations for Asian skin tones:
1. La Mer The Soft Fluid Long Wear Foundation (SPF 20)
The La Mer The Soft Fluid Long Wear Foundation (SPF 20) feels like you're not wearing makeup at all; at least, that's what most customers say. It's not only "weightless" but also hydrates and nourishes your skin.
Click here to see it on Amazon.
You'll also love the coverage! You can apply just a few layers without looking cakey or thick.
What's more, it's available in 22 beautiful shades (refer to the image below). You'll surely find the right shade for your skin tone, whether you have a porcelain skin tone or a chestnut skin tone.
The La Mer The Soft Fluid Long Wear Foundation is SPF 20. This product has enough UV protection if you're going to stay outdoors for only a few minutes at a time. This foundation is perfect for Asian skin tone as there are so many different shades to choose from, and it has a fairly high SPF rating.
2. Clarins Skin Illusion Natural Radiance Foundation (SPF 10)
The Clarins Skin Illusion Natural Radiance Foundation (SPF 10) is an oil-free foundation and our 2nd best foundation for Asian skin tones.
Click here to see it on Amazon.
Being oil-free means it won't make your skin greasy because it'll readily absorb oil. It's specially formulated to prevent pore blockage, which can cause acne, blackheads, and whiteheads, and to continuously hydrate your skin.
The Clarins Skin Illusion Natural Radiance Foundation is suitable for all skin types. It offers medium coverage while giving you that naturally radiant complexion. So, if you want to cover your freckles, reddish pimple marks, or discolorations, this one's a good option for you.
3. Troiareuke H+ 23, A+ 23, Seoul Cushion, 3 Types Set
The Troiareuke H+ 23, A+ 23, Seoul Cushion, 3 Types Set is available in three varieties, depending on your skin type. If you have oily, combination, acne-prone, or sensitive skin, choose the Troiareuke A+ Cushion.
Click here to see it on Amazon.
If you have dry skin, choose the Troiareuke H+ Cushion. If you're looking for an anti-aging foundation, Seoul Cushion is the perfect choice. This is an excellent Asian skin tone foundation for anyone struggling to find the right shade or color for their skin.
When you buy the Troiareuke Cushion H+ (#23), A+ (#23), Seoul Cushion 3-pc. Set, you'll also get their mochi sponge. This sponge is dense but still soft enough to efficiently apply the foundation until the last drop.
Conclusion – Asian Skin Tones and the Best Foundations
With 48 countries and multiple ethnic groups in Asia, it's simply impossible to describe Asian skin tones with just one word. Diversity in this part of the world isn't the same with Western countries, wherein people have almost the same features and skin color.
So, what are Asian skin tones? In general, Asians have skin colors ranging from very light to deep brown. The base undertone of Asian skin ranges from yellow to pink to sallow.
Asians have beautiful skin for several reasons; however, a good skin care regimen is still essential for people to follow, especially as they grow older. It's also beneficial when you're constantly exposed to harsh weather elements, chemicals, and other environmental factors.
Related reading:
What Is Ivory Skin Tone? (With Pictures)
Porcelain Skin Tone Defined (With Pictures)
Beige Skin Tone – What is It? (With Pictures)
Mocha Skin Tone Defined (Plus Care Tips)