Disclosure: We may get commissions for purchases made through links in this post.
Beige is a neutral color that is easy to recognize on clothing, but what about on skin? What is beige skin tone?
Beige skin tone is a skin color that ranges from white to light brown. It belongs to the color spectrum of olive. This skin tone usually looks more tanned with green or yellow undertones.
These characteristics make beige skin appear like it is a golden skin tone. There is not just one kind of beige skin tone. Some beige skins are lighter, while others are darker in color.
In this article, I'm going to focus on beige skin tone, including what it is, what it looks like, and how to care for it.
Also, for an excellent lightweight moisturizer, take a look at our top pick, the Tracie Martyn Face Resculpting Cream:
Click here to see it on Amazon.
Beige Skin Tone: What Is It?
If you have a beige skin tone, your skin will appear a bit darker than fair but not as dark as olive. Your skin will look more light brown or golden in color. You can be classified as someone who has light-colored skin but is not fair-skinned because of your beige and yellow undertones.
There are also different shades of beige. There is light beige, and there is dark beige. The veins of people with beige skin tones are either completely green or a mixture of blue-green.
Your skin's actual color will also be influenced by your undertones. It is the reason why some people with beige skin are lighter in appearance while others appear darker.
Skin undertones are defined as the subtle colors that lie beneath your skin. It is more like the shadow that lies underneath. Your skin undertones do not change even if your skin color changes due to tanning or sun exposure.
Celebrities with Beige Skin Tones
1. Jessica Alba
If you have a beige skin tone, you are in good company with some famous celebrities. One of them is Jessica Alba. Here is a picture of Jessica in her glorious beige skin.
2. Jennifer Lopez
Jennifer Lopez is another famous celebrity that has a beige skin tone. Here is a photo that displays the color of her beige skin.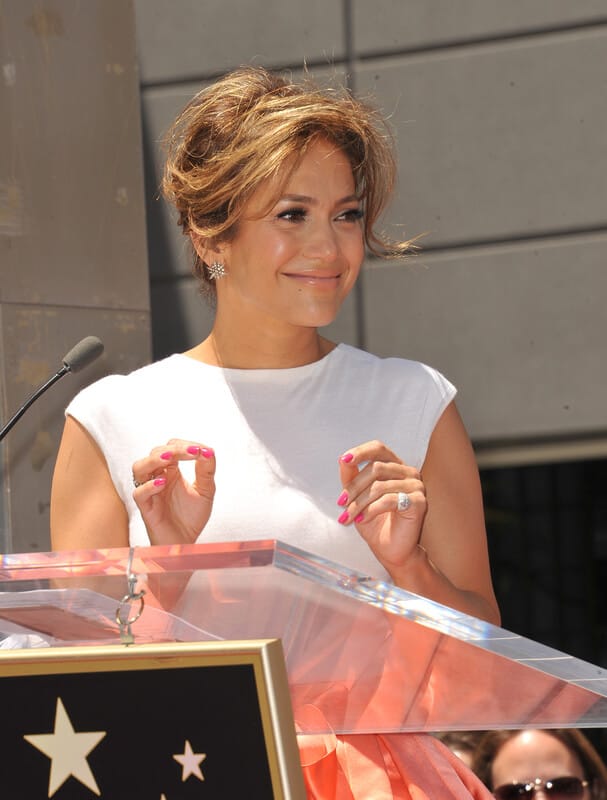 3. Jennifer Aniston
Another Hollywood star that has a beige skin tone is Jennifer Aniston. Some could describe her skin as light-olive, and some may describe it as beige. Her father is Greek which explains her Mediterranean undertones.
What Are the Different Types of Beige Skin Tones?
Most people who have beige skin tones have skin colors that fall within the golden range. The below image shows the different shades of beige skin tone. This picture shows at least three different hues of beige skin: soft beige, rose beige, and sandy beige.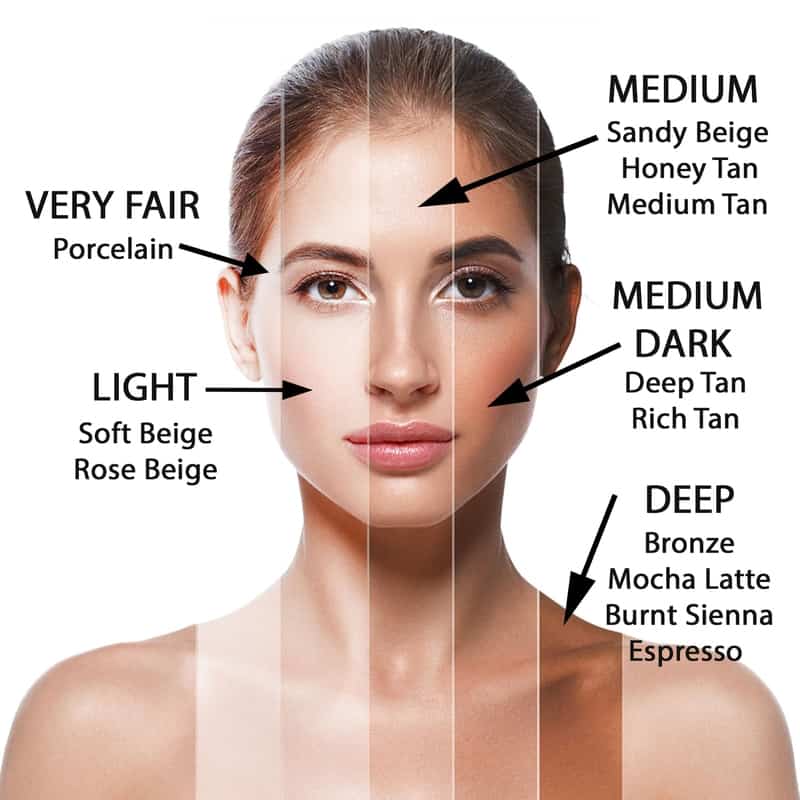 Apart from beige skin tones, this photo also shows you the different skin tones of people around the world.
As you can see, all types of skin tones have lighter and darker shades. A particular skin tone, whatever its fundamental shade is, will be influenced by the color of the skin's undertone. That's why there are light beige skin and dark beige skin in the color spectrum.
Those from Latin America and the Middle East have predominantly beige skin tones. Some people in India and Asia can be considered as having beige skin tones. A majority of East Africans, as well as Southern Europeans, also have beige skin.
How to Get the Most Out of Your Beige Skin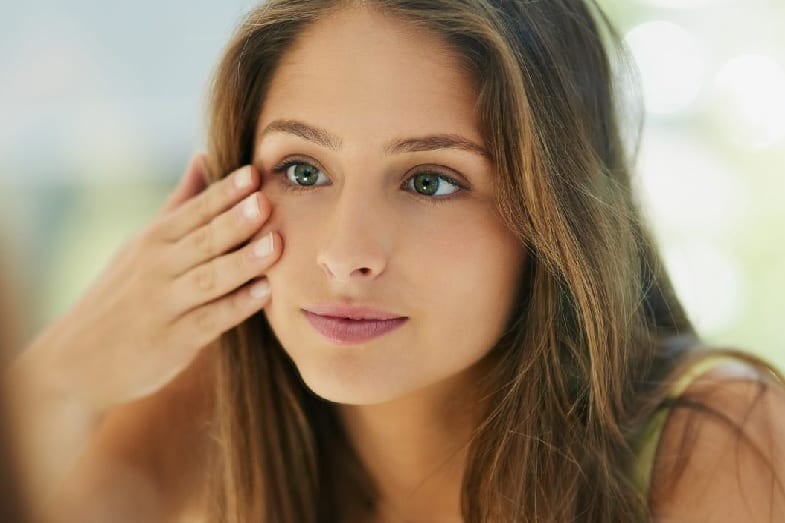 You can get the most out of your beige skin tone by carefully choosing the color of your clothes and your makeup.
1. The Right Dress Colors to Wear
Beige skin tones are relatively common, so if you have this skin type, you are lucky because you are not limited in your color choices. You can pull it off with almost all the colors that you want to wear.
Normally, your skin will exhibit brown and yellow undertones. Therefore, choose dresses with colors that are complementary to brown and yellow.
I would recommend pink dresses since this color will complement your skin tone. If you want to look like you have acquired a tan somewhere in the South Seas, wear a bright pink dress. The subtle red undertones of your skin will come out and make your skin glow.
If you want your skin to appear brownish, you can wear a green dress with hues ranging from lime to emerald. Off-color dresses within the different hues of orange will also make your skin glow.
If you really want to accentuate your beige skin tone, wear bright red dresses, such as rose and cherry. Your skin will also exhibit a special glow if you will wear deep red and softer red dresses, such as burgundy with shades of rose and brown.
2. The Right Makeup to Wear
If your complexion is light to light brown, the best makeup colors are neutral and nude. Your foundation should be those with yellow undertones. However, you can also choose foundations that have a hint of gold.
Eyeshadows that have cream-beige colors are good compliments to your beige skin tone, especially if you mix them with blushes of gold. Since you have a neutral skin color, you can pull it off with a reddish-brown lipstick.
However, if your complexion is medium-dark instead of medium-light, you should choose a honey-colored foundation. You are also lucky if you have this skin tone since you have a wide range of makeup products to choose from.
For instance, you can try metallic or even brighter colors for your eyeshadows. Don't be afraid that they won't match because they will still make your skin look good. You can even try pale-colored lipsticks and pink blushes and still make your skin look like they are glowing.
The Right Skin Care for Beige Skin
Since your skin is not as pale white as alabaster skin, your skin may not require as much skincare. It is also true that your skin has some physiological differences from lighter skin. But remember this: your skin color is not really your skin type.
Variations in skin color don't really determine the skincare products that you need. What's important is that you need to keep your skin healthy and beautiful no matter what your skin color is. Your skin needs to be cared for, whatever color it has.
For your skin to look beautiful and healthy, you must "feed" it with the right nutrients. You need to take care of it just like you would care for the other parts of your body. The largest organ in your body is your skin. Would it be right for you to neglect it?
That said, here are some skin care tips for your beige skin:
1. Stop Using Products That Are Harmful to Your Skin
These products will only worsen the problematic skin conditions that you already have. Some of the products that you need to avoid include cleaning brushes and scrubs that have stiff bristles. In addition, don't use synthetic fragrances, lime, lemon, eucalyptus, peppermint, menthol, and denatured or SD alcohol on your skin.
2. Follow a Skincare Routine
Having a skincare regimen will keep your skin healthy, glowing, and beautiful. Here are some routine skincare tips that you should follow every day:
Use Water-Soluble Cleansers – They should be gentle cleansers. Don't use bar soaps because they will dry your skin. They will also clog your pores and make your skin look ashy.
Use the Right Products for Your Skin Type – If you have dry skin, use moisturizers, lotions, and creams intended for dry skin.
Click here to see it on Amazon.
The Tracie Martyn Face Resculpting Cream is one product that you can use. This product is a non-greasy and lightweight moisturizer that can deeply moisturize your skin. Gently massage it on your face and neck, including other skin areas that need to be moisturized.
Use Skin Serums – If you have oily skin, choose the right serums, gels, or a combination of both. One product that comes to mind is Tracie Martyn Firming Serum.
Click here to see it on Amazon.
This product is a good serum to use because it has an instant and cumulative effect. It will lift, contour, and regenerate your skin. Apply a two-pump dosage on your face, neck, under eyes, and then decolletage after cleansing your face.
Use Sunscreen – When going out on a sunny day, don't forget to use sunscreen.
Use Natural Skincare Products – Choosing skincare products that contain antioxidants and natural ingredients promote skin restoration elements that replenish the nutrients of your skin.
Skin Care for Beige Skin
There are a number of skincare essentials that you should keep in mind if you want to make your skin look healthy and glowing.
1. Use a Broad-spectrum SPF Every Day
It is a mistake not to use sunscreen protection just because you have a darker skin tone. Studies have shown that even dark-skinned people can develop skin cancer if they are not careful.
The SPF value of the sunscreen protection should be 15 or higher. Daily use is recommended because even if it is a cloudy day, the sun's UV rays can still damage your skin.
Click here to see it on Amazon.
The Obagi Sun Shield Tint Broad Spectrum SPF 50 Sunscreen is one product that I recommend. It can protect your skin from both UVA and UVB rays. It is also hypoallergenic and fragrance-free.
2. Don't Over-exfoliate Your Skin
The American Academy of Dermatology states that chemical exfoliants can also damage sensitive dark skin. Therefore, if you have sensitive skin, don't just carelessly exfoliate.
Do it only once a week if that's what your skin can handle. If it is your first time to exfoliate your skin, try it gently. If your skin can stand it, then that's the only time you can exfoliate your skin more than once a week.
3. Cleanse Your Skin Gently
You need to moisturize your beige skin because if you don't, it will look ashy. However, before moisturizing, you need to use a facial cleanser. Only use mild and gentle facial cleansers. Also, use cleansers according to your skin type, whether you have oily or dry skin.
4. Watch Out for Dark Spots
If your skin tone is darker, you need to watch out for the appearance of skin discoloration or dark spots. Your skin is more prone to discoloration when there is something that triggers the production of more melanin.
Scratches, pimples, cuts, or insect bites can be some of these triggers. You can use dark spot correctors to minimize skin discoloration.
5. Moisturize Your Skin Often
You can prevent your beige skin from looking ashy if you will moisturize it every day. Moisturize your skin is right after you have taken a shower or bath.
The dampness in your skin will help the moisturizer to penetrate deeply into your skin. Like facial cleansers, you should also use moisturizers that are compatible with your skin type.
Conclusion – What Is Beige Skin Tone?
So to recap, what is beige skin tone? Beige skin tone is a skin color that is white to light brown. You will not be described as fair-complexioned but light-complexioned if you have this skin tone.
This skin tone appears like it has a golden glow. Like other skin tones, beige skin tone also has different shades ranging from light to dark. It is a skin color that is more common to people in Latin America and the Middle East.
Related reading:
What Is Ivory Skin Tone? (With Pictures)
Porcelain Skin Tone Defined (With Pictures)
Mocha Skin Tone Defined (Plus Care Tips)
What Is Native American Skin Tone? (With Pictures)