Many who have had a bruise know what it's like to have an itchy bruise. What does it mean when a bruise itches?
One of the most likely reasons your bruise itches is that the red blood cells around it have broken down. These cells then release a compound called bilirubin. When the bilirubin is at high levels, it is known to cause itching.
This is only one of the few theories of what causes an itchy bruise. The four possible causes for an itchy bruise that I will describe in this article are as follow:
High Levels of Bilirubin
Dry Skin
Enhanced Circulation to the Damaged Area
Increased Histamine Levels
Read on to learn more about bruise itches and other topics related to it.
Bruise Itches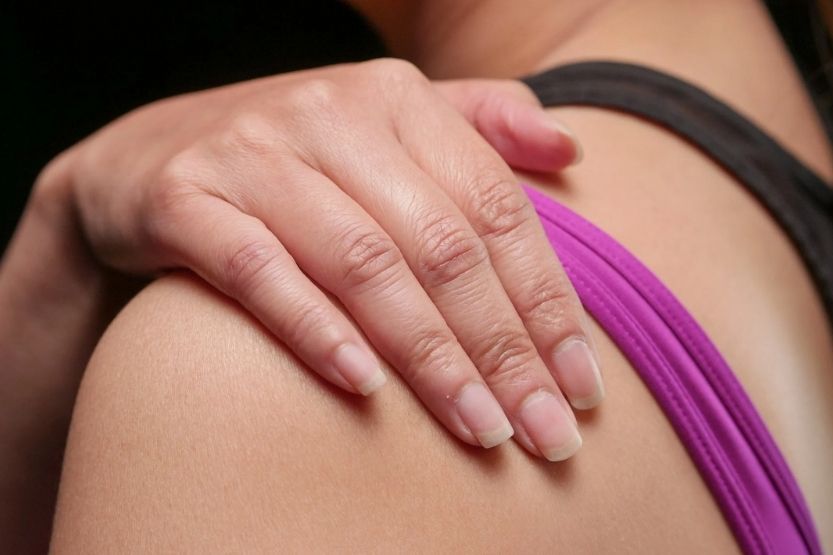 If you have a bruise, your red blood cells break down. These broken-down red blood cells release a compound called bilirubin. When the bilirubin is at high levels, it is known to cause itching.
Most of the time, bruises heal on their own without any medical treatment. If you notice your bruise changing colors and becoming itchy, these are normal occurrences. As the bruise heals, it becomes darker and darker in color, and it's as if you have a patch or patches on your skin.
Initially, bruises appear reddish. It then changes to purplish, yellowish, or greenish. During this time, as the color changes, the bruise becomes itchy as well.
In case you didn't know, bones and muscles can bruise as well. When this occurs, the areas become sore, stiff, and swollen. It's basically the same when you have a bruise on your skin. But bruised bones or muscles are more serious as they can affect your movement.
Why Does My Bruise Itch?
Most people have always thought that there is a concrete scientific explanation for why bruises itch. But, in reality, researchers are yet to find out why this occurs. For now, the explanation involves two factors which are dry skin and the healing process.
Whether we have an itchy bruise on the leg, and itchy bruise on the thigh, or any other part of our body, here are 4 possible theories as to why the bruise is itchy:
High Levels of Bilirubin
Dry Skin
Enhanced Circulation to the Damaged Area
Increased Histamine Levels
1. High Levels of Bilirubin
When you have a bruise, there is a tendency for the red blood cells to break down. When this happens, the red blood cells release a compound medically termed bilirubin. Increased levels of bilirubin are known to cause itching. This is probably one of the reasons why we experience an itchy bruise.
2. Dry Skin
If you have a bruise, you are most likely avoiding touching it or applying anything to it unless it is a topical medication. You have probably avoided applying moisturizing cream or lotion on the affected area. In which case, your bruise will always have dry skin.
Dry skin is a normal occurrence for most of us, if not all. But we should also be responsible enough to observe whether our dry skin is a symptom of an illness. If you didn't know, it is important to note the dry skin is associated with kidney disease and diabetes, among others.
3. Enhanced Circulation to the Damaged Area
An itchy bruise occurs when there is high circulation to the damaged area. The circulation is essential in removing waste products and in cell renewal. If the bruise feels itchy or a tingling sensation of the skin, it could be a sign of increased circulation. This also has something to be with how nerves respond to enhanced blood flow as the wound heals.
4. Increased Histamine Levels
Histamine levels can increase when bruising. This results from the inflammation of the area. Based on studies, histamine is a common source of itching.
10 Natural Remedies for an Itchy Bruise
Let's talk about ten natural remedies for bruises which, hopefully, can also lessen itchiness. These include:
Ice Therapy
Heat
Compression
Elevation
Arnica
Vitamin K Cream
Aloe Vera
Vitamin C
Pineapple
Comfrey
Let's briefly discuss each one of them:
1. Ice Therapy
Ice therapy has always been one of the most common natural remedies for bruises. What you will do is to put ice on the affected area immediately right after the injury. This is expected to minimize blood flow around the area.
When you cool the blood vessels, it will lessen blood leaking into the surrounding tissue. This ice therapy will then minimize swelling.
To begin your ice therapy, prepare a reusable ice pack which you will apply to the affected area for about 10 minutes. Repeat this process with an interval of 20 minutes.
If you don't have an ice pack, you may use a bag of ice or a bag of frozen vegetables. Then, wrap it in a towel or cloth before applying it over your bruise.
2. Heat
If you apply heat to your bruise, it will increase blood flow and enhance circulation. Doing so will clear away trapped or clogged blood after the bruise has formed.
Heat also relieves pain and alleviates tense muscles. To apply heat, you may use a hot water bottle or a heating pad. Another option is soaking in a hot bath.
3. Compression
Using compression can help alleviate swelling and relieve pain. In essence, it will lessen the bruise's severity.
You may do this by wrapping the affected area with an elastic bandage. Doing so will tightly squeeze the tissues and prevent the blood vessels from leaking.
4. Elevation
Elevating the bruised area and placing it higher than your chest is advisable too. In essence, this means that you are placing your bruise above the heart. Doing so helps to drain fluid away from the affected area. This then relieves pain.
Elevation also minimizes compression and pressure level. This condition allows you to relax and rest. At the same time, it helps with the healing process.
5. Arnica
Arnica is a perennial and herbaceous plant that forms part of the sunflower family. This homeopathic herb is an ideal treatment for bruises as it decreases inflammation and swelling.
There are different ways of applying arnica to your bruise. You may use a topical arnica ointment or gel and rub it on the affected area. You can apply this several times a day. Arnica is also available for oral administration.
6. Vitamin K Cream
Applying a vitamin K cream is one of the natural remedies for bruising. Vitamin K is an important nutrient that alleviates or eliminates blood clotting.
In a study released in 2002, after applying vitamin K cream on the bruise of a patient following a laser treatment, the cream effectively lessened the severity of the bruise.
7. Aloe Vera
Aloe vera is a popular succulent plant species that form part of the genus Aloe. It is commonly described as a wonder plant due to its numerous agricultural and medicinal uses.
This plant is known for reducing pain and inflammation. To apply this, break an aloe vera plant, scoop the gel and rub it over the affected area of your skin. You can also use an aloe vera gel available in drugstores or other retail stores. But read its label thoroughly before buying the product. Make sure that it doesn't have any harsh ingredients.
8. Vitamin C
Vitamin C contains anti-inflammatory properties that boost wound healing. There are products in drugstores and other stores that you can buy and apply on your bruise topically. These are normally in the form of serums, creams, gels, lotions, or ointments.
You can take Vitamin C through oral administration, too, which is available in drugstores. It is also recommended to eat fresh fruits and vegetables that are rich in vitamin C.
9. Pineapple
Pineapple contains bromelain, which helps lessen the severity of bruises and alleviates inflammation.
Bromelain refers to an enzyme extract and has a good track record in terms of its medicinal use. For so many years, bromelain has been used as an ingredient for skincare products, meat tenderizers, and topical medication.
You can apply pineapple topically in the form of cream, gel, or ointment. But you can also take it as a food supplement or literally eat a pineapple fruit.
10. Comfrey
Comfrey is a Eurasian plant that forms part of the borage family. It features large hairy leaves and clusters of bell-shaped flowers that are purple or white in color. This flowering plant is famous for being a herbal medicine.
It is effective in treating inflammation and other ailments. There are comfrey cream products available in drugstores and other retail stores, and these products have shown impressive healing powers. One of which is its effectiveness in treating bruises.
You can apply comfrey to the bruise as often as you want. In case you have access to dried comfrey leaves, you can use them instead of the cream. All you have to do is to make a compress using the leaves.
Steep the comfrey leaves in boiling water for about 10 minutes. Afterward, get the leaves out of the boiled water and wrap them in a thin clean cloth or towel. Apply this to the affected area and let it stay until it cools down.
Is an Itchy Bruise a Cause for Concern?
Most of the time, we wait patiently until our bruises heal because we know for a fact that, no matter how long it takes, it will eventually heal anyway. Besides, our bruises typically heal completely after a few weeks or so. Suffice it to say that bruises aren't really a big deal to us.
But there are times when we get bothered by our bruises. This is particularly true if it doesn't change its color or it doesn't seem to be healing at all.
Hematoma
If you are bothered by your bruise, try to touch it gently. If you notice it getting firmer, bigger, and more painful as days pass, then a hematoma has most likely formed. A hematoma refers to a bump or lump forming when blood starts to gather beneath the skin or in the muscle.
When you experience this, you will need professional medical help. Consult your doctor immediately so that they can properly drain your hematoma.
Heterotopic Ossification
Heterotopic ossification is another probable reason why a bruise doesn't seem to heal. This typically occurs when calcium deposits are built up by the body around the area of the injury. It makes the bruise tender and firm. However, it can only be confirmed and diagnosed following an X-ray.
Having said that, the bottom line is that you should not think twice anymore about seeing a doctor as soon as you notice that your bruise is not healing. The last thing you want to happen is for your bruise to get worse.
Conclusion – Why Does My Bruise Itch?
When you have a bruise, your red blood cells tend to break down. These cells then release a compound called bilirubin. When the bilirubin is at high levels, it is known to cause itching.
However, this is only one of the few theories about the causes of itchy bruises. The theories as to why we experience itchy bruises include the following:
Dry Skin
High Levels of Bilirubin
Enhanced Circulation to the Damaged Area
Increased Histamine Levels
Experiencing itchy bruises is normal. If the itchiness is bothering you, find ways to alleviate it, like applying a topical cream or putting a hot compress over the affected area, among others. But don't scratch it no matter how satisfying the feeling is because you will only further aggravate the condition of your bruise.
Again, here are the 10 natural remedies for an itching bruise:
Ice Therapy
Heat
Compression
Elevation
Arnica
Vitamin K Cream
Aloe Vera
Vitamin C
Pineapple
Comfrey
Lastly, remember to consult your doctor if it is already making you really worried.
Related reading:
Birth Control Itchy Skin – Causes and Treatments
Itchy Soles of Feet at Night – Causes and Remedies
Why Does It Feel so Good to Scratch My Feet?
Bottom of Your Feet Itchy Meaning – Medical and Superstition