Olive-toned skin is unique, as it has both warm and natural undertones. But what is olive skin, and what colors go well with this skin tone?
Natural olive-toned skin appears more gray or ashen and is tan or light to moderate skin with a yellow, green, and golden touch.
Natural olive-toned skin is inherent to certain ethnicities from Asia, Latin America, and the Mediterranean. They are born with it, so they do not have to go sunbathing to acquire that golden bronze tan.
Read on to learn more about olive-toned skin and what colors go well with this skin tone.
Olive-Toned Skin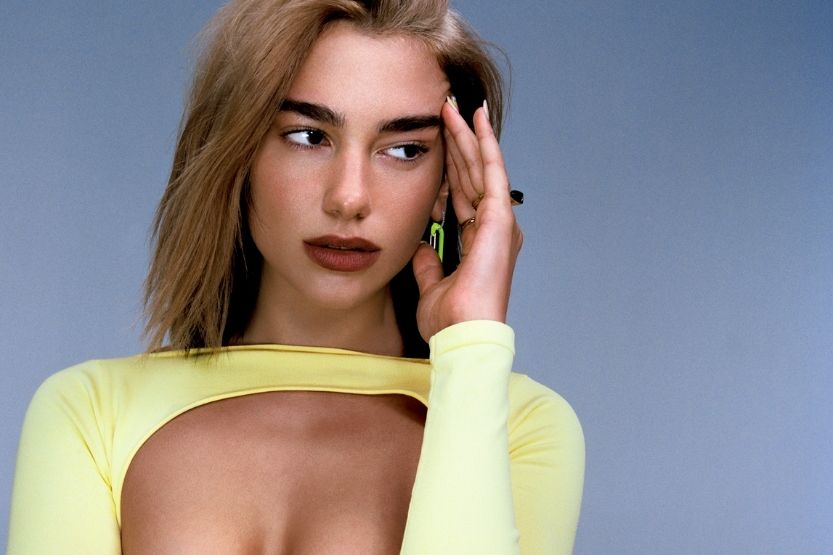 Natural olive-toned skin is inherited and is inborn. But through your environment, you can acquire olive skin due to sun exposure. Moreover, olive skin can appear more gray or ashen and can be tan or light, to moderate skin with a touch of golden, yellow, or green undertones.
Genetics could play a vital role in your natural skin color. So, people with parents or ancestors who have olive skin will most likely inherit this great skin tone. [1]
How to Tell If You Have Olive-Toned Skin
Finding out if you have olive-toned skin may not be as easy as it seems. But these questions can help you determine whether you have olive-toned skin or not.
Do you not look good in white or light-based lipsticks?
Silver or gold jewelry? Which one looks good to you?
Do you notice a grey, green, or golden tinge on your skin?
Are your veins appear neither green nor blue?
Do your foundations look too orange or yellow on your skin?
If your answers to these questions are affirmative, then, most likely, you have olive-toned skin. [2]
What Causes Olive-Toned Skin?
Various factors affect your skin tone. Genes, environment, and predisposing factors all affect your skin tone.
Some people inherit their olive skin naturally from parents or ancestors who have inherent olive-toned skin. These people have melanocytes that produce more melanin than other people.
Melanocytes are cells that produce the brown pigment melanin. Furthermore, melanin is responsible for the darkness and paleness of your skin and eyes. Darker people have more melanin in their skin.
Olive skin tans easily and provides more protection from the sun's harmful UV rays. People who are constantly exposed to the sun's rays usually acquire tan or olive skin.
What Is the Best Makeup for Olive-Toned Skin?
Foundation
Most people with olive skin tone have neutral undertones, but some can have either a cold or warm undertone. Choose subtle foundations, such as bisque, sable, camel, and sunset.
People with cold undertones can use clay, cameo, and shell, while warm undertones can use honey, sand, caramel, ivory, tan, and amber.
You can use two shades of foundation together if they suit your olive skin undertone. Remember to apply the foundation/s to your neck as well.
Test matching foundations by applying small amounts on your jawline and observing the results after few minutes. Use natural light to see the effect of the foundation on your olive skin.
Apply correctors first before the foundation if you have blemishes or uneven skin color. [3]
Eye Makeup
The best eyeshadow colors for olive skin tones are vivid caramels, dark red, golden browns, royal blue, burnt orange, and emerald green. These colors can beautifully complement your natural olive skin. Bronze, deep plum, and orange are also ideal for olive skin tone.
Do not overdo your eyebrows, though, so you will not look too severe. You can use a softer brown color like caramel and espresso to fill your eyebrows.
Curl your eyelashes and apply black mascara to accentuate your lovely eyes. Also, use soft colors for your eyeliner, like caramel, to finish your eye makeup.
Blush-On
Rose or pink colors bring out the best from your olive complexion. These colors could exude a natural look with your glowing olive-toned skin.
You may want to try out a coral blush, too, to provide more color to your cheeks.
Lipstick
Since olive-toned skin has neutral undertones, shades of red, bright pink, nude, and orange are the best lipstick colors.
Avoid gray or too light lipstick colors as they can give you a sickly appearance. You could try a blazing red color or even a gorgeous purple lipstick.
What Are the Best Outfit Colors for Olive-Toned Skin?
You can wear any color with your olive-toned skin due to its multiple undertones. But here are some recommendations:
1. Golden Yellow
If you have olive-toned skin, a golden yellow dress will significantly complement your complexion. Moreover, you can add a silver earring and a cashmere mint green coat to provide a blending contrast to your outfit.
You could also wear bright yellow sportswear bottoms for casual attire, with an Oxford blue top and a navy-blue scarf. Lastly, you can replace the golden yellow with orange-yellow, and you would still have the same stunning effect.
2. Warm Greens
Warm greens will enhance the brown undertones of your olive skin. Emerald green or olive-green pair of pants and an orange-yellow blouse can spell a 'killer' outfit for you. In case you want to enhance your brown undertone, you can wear olive green.
A mustard yellow top and turquoise or green jeans is a casual outfit for a day outdoors.
A straight A-line green dress would do during formal occasions. Provide a perfect contrast with a gold necklace and earrings.
3. Chocolate Brown
If you are going to that staff meeting, a chocolate brown blazer with matching gold jewelry and a burgundy bag will be awesome.
A chocolate brown bottom and a light-yellow upper shirt are natural colors that would go well with your olive-toned skin.
You could also try a bright orange mini dress with a brown shawl to bring out the smoothness of your incredible olive skin.
4. Magenta
You will be the life of the party if you go there with a sleeveless, breezy, flowing magenta gown. A silver clutch bag, watch, and matching earrings will lend elegance to your fashion style.
A pair of magenta pants could also complement an emerald green top, especially if you are tall.
If your frame is shorter, you can wear striped magenta pants instead.
5. Orange
A sparkling orange outfit could also bring out the best hue from your olive-toned skin. Enhance your attire with silver accessories, and you would shine at your brightest.
Orange can be one of those colors that may be tough to wear, but you can successfully combine orange with a little bit of imagination with other colors.
A strapped, belted, and long orange dress could turn heads during a summer evening party. You may want to cover your arms with a lighter moto jacket or cardigan if you do not wish to display your arms.
6. Red
The likes of Kim Kardashian can carry off a red or orange color outfit with flair and class. Crimson red or fiery red can make you a standout in a crowd of people. Your warm olive skin tone will emerge as the center of admiration for most fashion enthusiasts.
You can wear warm red gowns combined with a black cardigan, a black purse, and a pair of black high-heeled shoes.
7. Purple
If you want to exude some royal aura, you can go with a purple pantsuit and complement your regal outfit with gold or silver accessories, like a clutch bag and a pair of gold or silver shoes.
Purple lower outfits could draw attention to your legs, which could make you appear taller. Top this purple color with a creamy long-sleeved blouse, and you are ready to go.
A deep purple gown would make you appear like a goddess, as it will enhance your olive skin's undertones. This ensemble will be perfect for a formal occasion.
8. Mustard
A classic mustard pencil dress will enhance many undertones found in olive skin, such as greens, yellows, and browns.
You may also choose mustard pants and a light green shirt for casual wear. Black, flat shoes could complete your attire for a spring day outdoors.
A deep mustard-flowing gown would be exquisite for your skin when your hair is black or brown.
9. Creamy White
Some experts say that you must avoid white if you have olive skin; yet, white color shades can bring the flair into an otherwise dull outfit.
Creamy white or white is suitable for darker olive-toned skin. Wear this color with some vibrant red, purple, or deep blue, and you are in for a ride. People will surely admire your chic fashion sense.
10. Amber
Although olive skin can blend well with any outfit color, you may want to avoid white, black, colder blues, pastels, and faded colors.
Amber pantsuits or sexy dresses with some modest legs or exposed cleavage can bring life to a dull party. Leaving something to people's imagination instead of baring it all is more enticing and 'mysterious.'
For more on olive skin tone and what ethnicities have it, see this article here.
What Hair Color Goes with Olive Skin?
Olive skin comes in various shades with warm and cool undertones, so you have to explore the hair colors suited to your olive skin shade.
In general, the best hair colors for olive skin are chestnut and brown. Some people want to go bold and dye their hair flaming red, dirty brown, auburn, strawberry brown, or golden brown.
Your olive skin can blend well with any hair color, though. You may want to discover what hair color suits your personality, lifestyle, and preferences by exploring all these hair colors.
Is Olive Skin Warm or Cold?
Olive-toned skin is neutral and can be either cold or warm. This fact is the reason why any color can blend with your skin, as long as you wear the color correctly.
If you have olive skin, you will indeed find that many colors in all three undertones are suitable for your skin.
You may want to use brown, maroon, bronze, and deep green concealers for your warm tones and white highlights for your cool tones to enhance your olive complexion. You may want to refer to the Fitzpatrick Scale for the various olive skin undertones. [4]
Celebrities with Olive-Toned Skin
Dozens of celebrities have olive-toned skin. Here are some of them:
1. Penelope Cruz
Actress Penelope Cruz oozes charm and beauty as her olive skin allows her to wear all colors with elegance and grace. She shifts from sky blue to flaming red outfits like a breeze and still carries herself graciously.
Also, she can wear black and white colors gracefully, which are usually not recommended for olive-toned skins.
2. Dua Lipa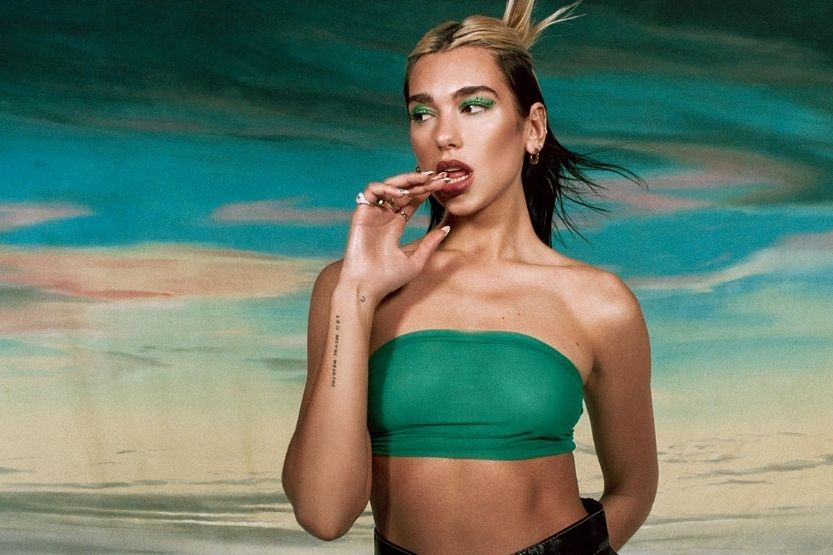 Her flawless olive skin makes her stand out during music entertainment awards. Moreover, her Albanian ethnicity shines through her flawless skin. Lastly, her impeccable color coordination puts her at the center as one of the most admired English songwriters and models among her peers.
3. Priyanka Chopra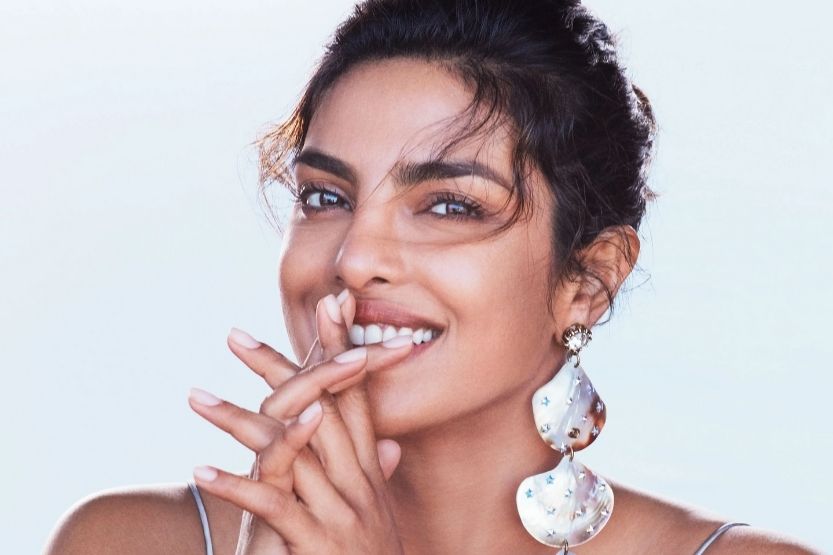 Priyanka is one of Bollywood's highest-paid actresses and is currently married to Nick Jonas of the pop band Jonas Brothers.
Her olive skin tone is one of her most coveted physical traits as the Miss World winner in 2000 and as an actress. She knows how to play with her outfits quite brilliantly to show her impeccable olive-toned skin.
4. Kim Kardashian
Kim represents the classy style of socialites in celebrity circles where she circulates. Always conscious of her fashion statement, she ensures that her outfit ensemble for the day is immaculate.
From her hairstyle to her footwear, she exudes elite vibes that only those born with it can understand.
5. Alessandra Ambrosio
This Victoria Secret model has light olive skin, which matches her blonde to dark brown hair like Victoria's Secret model.
Orange, red, and black colors go well with her skin tone and impressive height. All eyes are glued to her when she walks the ramp with her superb color choices.
Conclusion – Olive Toned Skin
Olive-toned skin has both cold and warm undertones and appears more gray or ashen. The skin is tan or light to moderate, colored with a touch of golden, yellow, and green undertones.
Due to its neutral undertones, olive skin tends to blend with all colors; you will have to decide whether your olive skin tone is light, medium, or dark. It would be fun exploring all colors to determine what colors suit you the best. Establish your style and be confident to put your fashion style forward.
Related reading:
What Is Copper Skin Tone? (With Pictures)
What Is Italian Skin Tone? (With Pictures)
What Is Ebony Skin Tone? (With Pictures)
What Is Almond Skin Tone? (With Pictures)