Disclosure: We may get commissions for purchases made through links in this post.
Achieving a porcelain skin tone seems to be the newest trend nowadays for many, especially Koreans. What is porcelain skin tone?
Porcelain skin refers to flawless, unblemished, and evenly toned skin. The name comes from the perfect, porcelain skin of a doll. It often refers to light or fair skin with pink undertones and a hint of yellow undertones.
Porcelain skin tone can be called translucent skin, which is very pale and almost see-through with some veins showing.
Porcelain skin tone is classified as a type I on the Fitzpatrick Phototype Pigmentary Scale (see below image). Type I skin on the Fitzpatrick Scale is quite fair, highly sensitive, and burns in the sun easily.

Read on to learn about the porcelain skin tone definition, as well as makeup tips and skincare products for porcelain skin.
Also, for an excellent product for anyone with porcelain skin tone, take a look at our top pick, the ELEMIS Pro-Collagen Marine Cream:
Click here to see it on Amazon.
Porcelain Skin Tone Definition
As mentioned earlier, a porcelain skin tone refers to light skin with approximately 95% pink undertones and 5% yellow undertones. This skin tone is often described as "ghostly rather than golden."
On the Fitzpatrick pigmentary scale, porcelain skin tone falls on the first type of skin. This type of skin burns easily, so it is important to wear high SPF sun protection. Try answering the questions below to know if you have a porcelain skin tone:
Does your skin always burn when exposed to the sun?
Does your skin never tan?
Do you have a naturally reddish undertone?
Are your eyes blue, gray, or green?
Is your hair blonde or red?
Do you have freckles?
You certainly have a porcelain skin tone if you answer "yes" to any of the above questions. Aside from the said characteristics, you also have a high risk of developing skin cancer and vascular damage.
What is the difference between fair and porcelain skin? Fair skin, in contrast to porcelain skin tone, has more yellow than pink undertones. Moreover, porcelain skin is lighter than fair skin.
Porcelain Skin Tone Celebrity Examples
Below is a list of three celebrities who have a beautiful porcelain skin tone.
1. Eva Green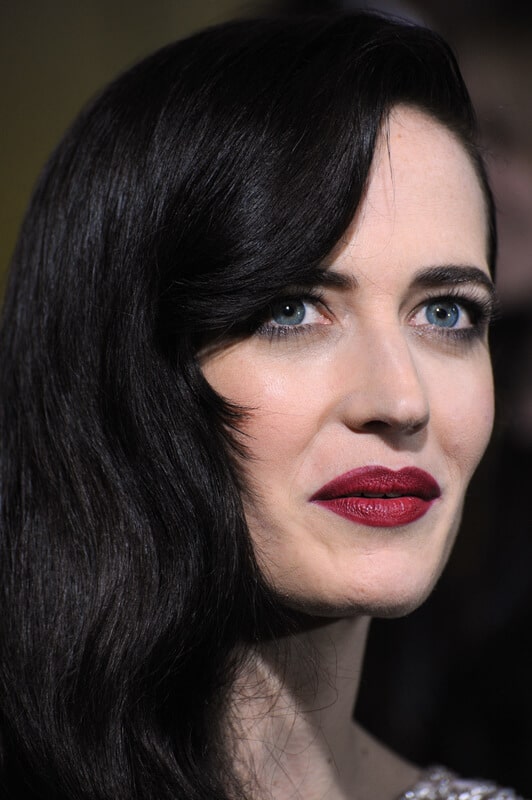 Eva Green is a French actress and model. Her latest work was the French film Proxima in 2019. She is a beautiful example of a porcelain skin tone.
2. Emma Stone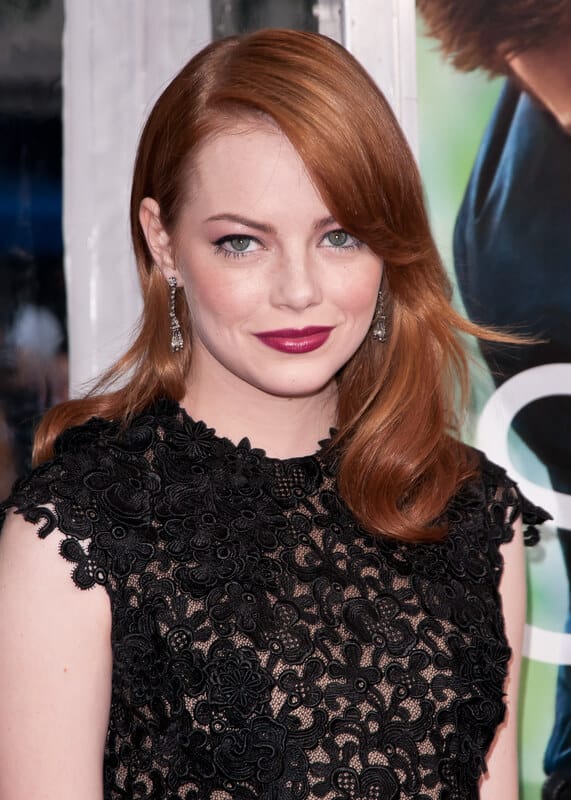 Emma Stone has Swedish, German, and British Isles blood in her. She has received both Golden Globe and Academy awards and became the highest-paid actress in 2017. Emma is naturally blonde but often dyes her hair red, which is a lovely match for her flawless, porcelain skin.
3. Christina Hendricks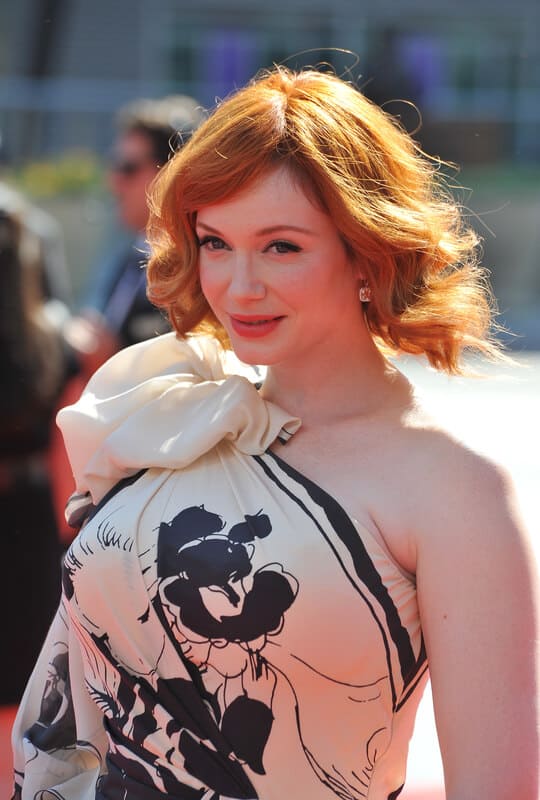 Christina Hendricks is an American actress with six Primetime Emmy Award nominations and two Screen Actors Guild Awards. Like Emma Watson, Christina is a natural blonde but often keeps her hair dyed red. Her porcelain skin is accented by her very red lipstick.
Makeup Tips for People with Porcelain Skin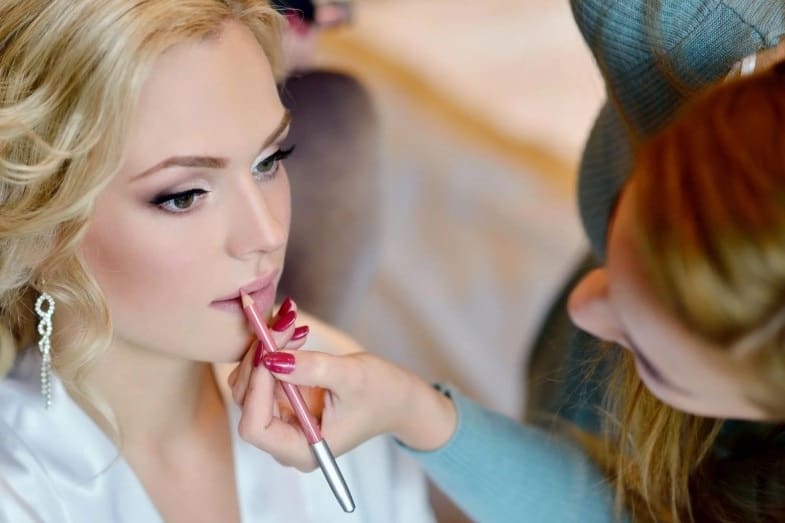 If you have a fair, porcelain skin tone like the celebrities I mentioned above, here are some makeup dos and don'ts you should remember.
Face
For your primer, choose one that can protect you against the harmful effects of sun exposure, such as photoaging, while creating a smooth canvas for your makeup.
If you haven't discovered cream concealers, cream bronzers, and color-correcting concealers, this time might be useful to check out these products. For your highlighters, try to use a cream or liquid highlighter because compared to the powder highlighters, the former do not look heavy during the daytime.
As you probably picked up from this part of the article, I am telling you that for a porcelain skin like yours, less makeup is enough. Because for your skin type, it is essential not to overdo makeup to avoid looking like a clown. It's also easy to look like your celebrity twin by wearing simple makeup.
Eyes
For eyeshadows, metallic hues can look good on your skin, along with pastels, greens, and purples. Avoid colors such as deep earthy tones, gray, black, and white.
As for your brows and lashes, aside from black, you can also experiment using soft taupe. To add to your overall look, make sure to do cat-eye makeup.
If you still insist on using a bronzer, the least you can do is avoid using warm-toned bronzers (red, peach, coral, orange, amber, gold, and yellow) and opt for cool-tone shades (green, blue, and violet).
Cheeks and Lips
Your milky skin will not go well with pastel colors and too much bronzer. Instead, sandy pinks, soft apricots, and rosy pink shades will be your friend when it comes to lipstick and blushes. You can also try nude shades on your lips.
Go easy with applying blush, and make sure that you blend it well. Celebrating and appreciating your porcelain skin involves accepting your snow-like complexion. Accepting also means not trying to darken your skin.
How to Celebrate Your Porcelain Skin Tone?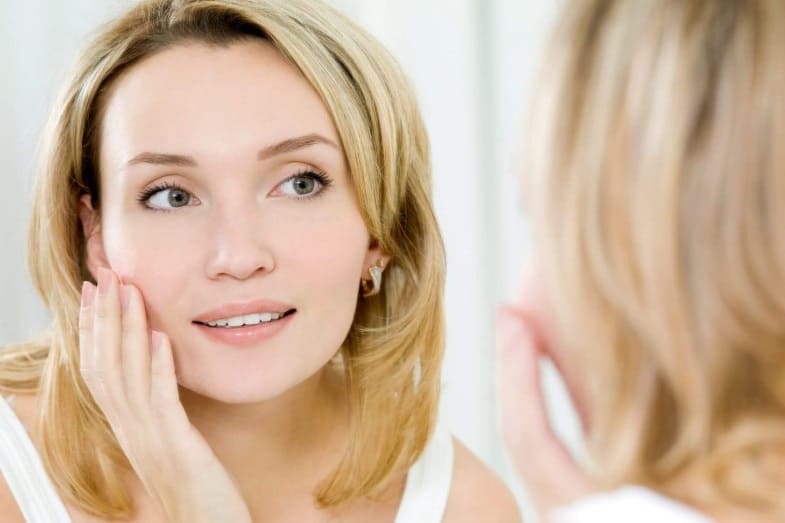 Although people with dark skin look beautiful in their own way, society thinks that having fair skin like yours is also gorgeous.
Learn to appreciate your porcelain skin tone by discovering its beauty. How? By properly taking care of your porcelain complexion and following our tips below.
1. Use a Serum
First, you might be wondering what a serum does to your skin. A serum is a highly concentrated formula of an active ingredient so that your skin can easily absorb it.
These days, a serum is considered a versatile skincare product because it can perform various functions, from hydrating to brightening your skin.
The Natura Bisse The Cure Pure Serum is a serum that aims to make your skin look or feel younger and fresher. This serum restores your damaged cells brought about by stress and too much exposure to the harmful UV rays of the sun.
Click here to see it on Amazon.
It also eliminates toxins and counteracts the adverse effects of free radicals. Thus, this serum will help lower the risk of you having skin cancer.
The two key ingredients of this serum are hyaluronic acid and aloe vera. Hyaluronic acid, also known as hyaluronan, is a gooey substance that is naturally found in your body.
This substance helps your skin to retain water. The other main ingredient, aloe vera, contains vitamins A and C, enzymes, and antioxidants. Aloe vera, on its own, can treat burns, acne, and skin dryness.
Ultimately, here are the benefits of Natura Bisse The Cure Pure Serum:
Hydrates your skin
Protects your skin from possible damage caused by free radicals
Revitalizes your skin
Infuses your skin with hyaluronic acid and aloe vera
Apply this serum to your neck and face, and massage these areas every morning and night after applying your face cream. Massage until your skin completely absorbs the serum.
2. Help Your Skin Heal by Using a Repair Balm
The Erno Laszlo Phormula 3-9 Repair Balm is a product inspired by another skincare product created initially for Marilyn Monroe. Marilyn Monroe is an American actress, singer, and model who also has a porcelain-like skin tone.
Click here to see it on Amazon.
Depending on the formula, a repair balm can protect, heal, and repair your skin. Thus, a good repair balm is perfect for those people with dry, extremely sensitive, and damaged (burn, scars, or freckles) skin since it can also increase your skin's moisture and improve the barrier of your skin.
The Erno Laszlo Phormula 3-9 Repair Balm can do all the functions of a good repair balm and more. This repair balm contains a mixture of botanical oils and plant and marine bio-actives. Aside from this feature, this balm can also soothe your skin by reducing redness and puffiness.
Some of its prime ingredients include dromiceius and tamanu oil. Dromiceius oil's primary function is to replenish your skin, while tamanu oil is the one responsible for soothing your skin.
The marine extracts included in this product's formula are known as glycosaminoglycans. These extracts attract water toward your skin. Another plus factor of this product is that it does not contain phthalates, parabens, sulfates, mineral oil, fragrance, and colorants.
Reap the following benefits of this repair balm:
Heal and repair your dry, irritated, and damaged (scarred or burnt) skin
Moisturize your skin
Reduce redness or puffiness of your skin
Infuse your skin with marine extracts and oils
3. Add an Anti-wrinkle Cream to Your Routine
As I mentioned in several of my articles, you don't have to wait until you are in your 30s to start using anti-wrinkle or anti-aging products. The reason is that the side effects of aging, such as wrinkles, crow's feet, and many more, can also be hastened through exposure to UV rays.
The ELEMIS Pro-Collagen Marine Cream is a clinically proven anti-wrinkle day cream. Aside from reducing your wrinkles, this cream can also increase your skin's firmness, tone, and hydration
. Click here to see it on Amazon.
Some of its primary ingredients include:
Padina pavonica
Ginkgo biloba
Rose and Mimosa absolutes
Ultimately, this cream can provide you the following benefits:
Lightweight
Reduces wrinkles, dullness, and lack of tone
Hydrates your skin
Adds firmness to your skin
To apply, get a pea size of this cream, then massage it on your face, neck, and décolleté. You can add more, especially if you have dry skin.
4. Use a Broad-spectrum Sunscreen
Since you have a type I skin tone based on the Fitzpatrick scale, a little bit of exposure to the sun, depending on its intensity, can burn your skin.
So to avoid this from happening, you should use broad-spectrum sunscreen, choose clothes that can protect your skin, use an umbrella, and wear sunglasses.
5. Have Your Skin Checked Once Every Year
The downside of having a porcelain skin tone is that you are prone to skin cancer and vascular damage. Thus, to be careful, you should have yourself checked once every year by a dermatologist.
Conclusion – What Is Porcelain Skin Tone?
So what is porcelain skin tone, and what does it look like? When you say porcelain skin tone, think about the complexion of Emma Stone, Christina Hendricks, Eva Green, or Saoirse Ronan. Basically, a porcelain skin tone is considered a light skin tone with pink undertones rather than yellow.
On the Fitzpatrick pigmentary scale, this skin tone falls in the first skin type. Most people with porcelain skin are those with Irish ancestry.
The most important thing you should take note of in this article is that having porcelain skin makes you susceptible to skin cancer and vascular damage. Thus, you really should take care of your skin and overall health to avoid these conditions.
Related reading:
What Is Ivory Skin Tone? (With Pictures)
Beige Skin Tone – What is It? (With Pictures)
Mocha Skin Tone Defined (Plus Care Tips)
What Is Native American Skin Tone? (With Pictures)