Disclosure: We may get commissions for purchases made through links in this post.
Have you ever wondered about what to call someone's skin color without being offensive? What are some of the common skin tone names? In this article, you'll discover 25 frequently-used and unusual words for describing people's skin color.
Many substances are responsible for the actual color of the human skin. The most common of these substances is a deep brown or black pigment called melanin, which is produced within the melanocytes.
One way of determining the amount of melanin in the skin and how certain skin types react to the sun is by using the Fitzpatrick scale (see image below).

The Fitzpatrick scale is useful, but it has its limitations in today's multiracial society. See below for the list of skin tones – 25 skin tone names:
Ivory
Beige
Alabaster
Honey
Carotenoid
Tan
Caramel
Bronze
Mahogany
Chestnut
Buff
Peaches and Cream
Umber
Praline
Espresso Brown
Porcelain
Hickory
Mustard
Sable
Almond
Bisque
Teak
Cacao
Pecan
Saddle Brown
A good example of some of these skin tone names are below:
Read on to learn more about these skin tone names (skin tone colors), as well as example pictures of celebrities who have these skin tones.
Also, for an excellent revitalizing cream for all skin types, take a look at our top pick:
Click here to see it on Amazon.
25 Skin Tone Names
1. Ivory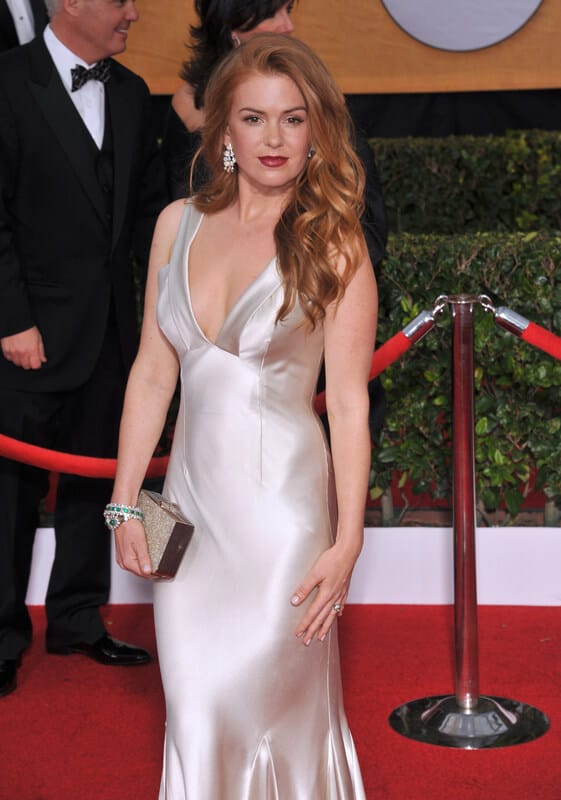 The first name on our list of skin tone names or skin tone colors is ivory. An ivory skin tone is usually a little darker than a porcelain skin tone. People with this type of skin tone could have a golden, peach, pinkish, or even a bluish undertone.
Nicole Kidman and Isla Fisher are two famous actresses who are considered to have ivory skin. However, some may also find Isla to have a warm autumn skin tone.
Like an ivory skin tone, an autumn skin tone has a warm undertone (the color underneath the skin surface). A person with this type of skin tone may have a golden, bluish, or pinkish tint.
2. Beige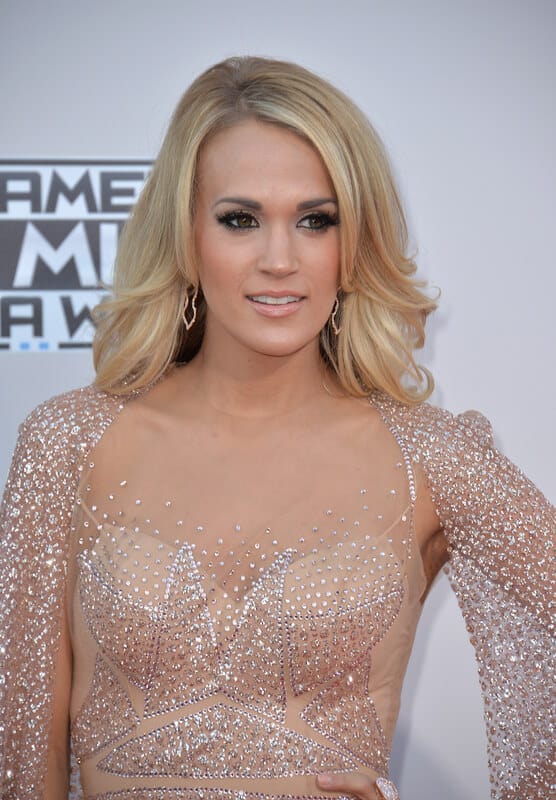 A beige skin tone is described in different ways—light brown with a gray or yellow tint, gray-yellow, tan with a green undertone, and so on. In most cases, this skin tone falls more on the olive skin tone spectrum.
Both Kate Hudson and Sofia Vergara have a beige skin complexion with a slight yellow undertone. Another celebrity on the list is Carrie Underwood, who has more of an olive-toned skin.
3. Alabaster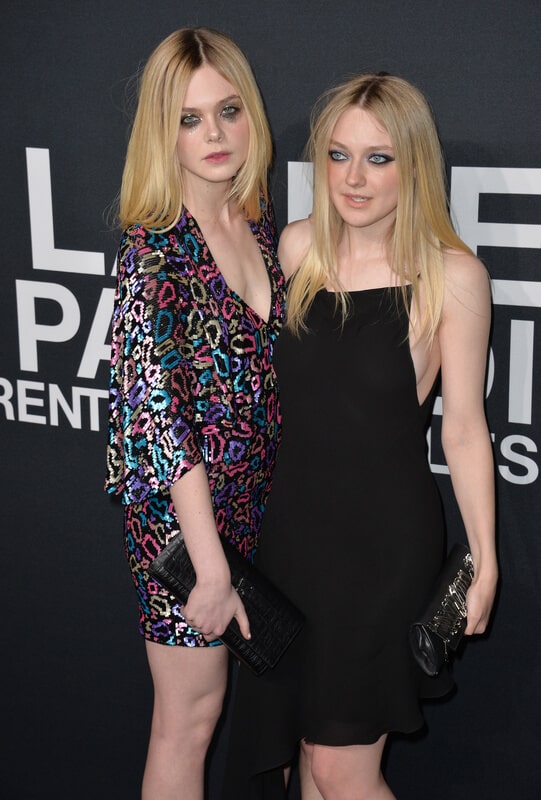 The third name on the list of skin tone names or skin tone colors is alabaster. A person with alabaster skin is viewed as someone with blemish-free, even-toned, and bright-white skin. Collins Dictionary suggests that alabaster, when used to describe skin tone, means extremely beautiful because it is so white and smooth.
Others might associate this skin tone with being sickly or anemic. However, during the Victorian era, a pale complexion (with possibly rosy cheeks) is considered beautiful and was a status symbol for the rich.
Examples of celebrities with alabaster skin include the Fanning sisters, Michelle Williams, and Kristen Stewart.
4. Honey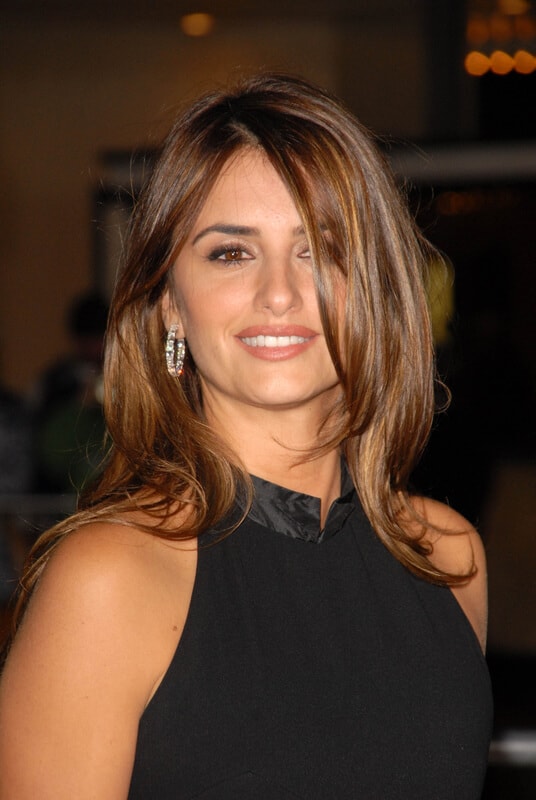 The term honey skin has been used to describe a supple, well-hydrated complexion, and not oily skin. It completely varies in color, ranging from fair skin with a yellow-orange tinge to deep brown.
The Spanish actress and model Penelope Cruz has a beautiful honey-toned complexion, which is perfectly complemented by her warm, dark brown eyes and hair.
5. Carotenoid
The fifth name on the list of skin tone names or skin tone colors is carotenoid. Carotenoids give vegetables, like carrots and tomatoes, their color.
Interestingly, if you eat enough of these carotenoid-rich vegetables, there's a chance you'll get a healthy tan with a yellow or golden undertone, without spending hours under the sun.
There's a study published in the journal Evolution and Human Behavior about skin tone and carotenoids. The lead researcher, Dr. Ian Stephen, and his team found out that people find carotenoid skin more attractive than naturally tanned skin.
6. Tan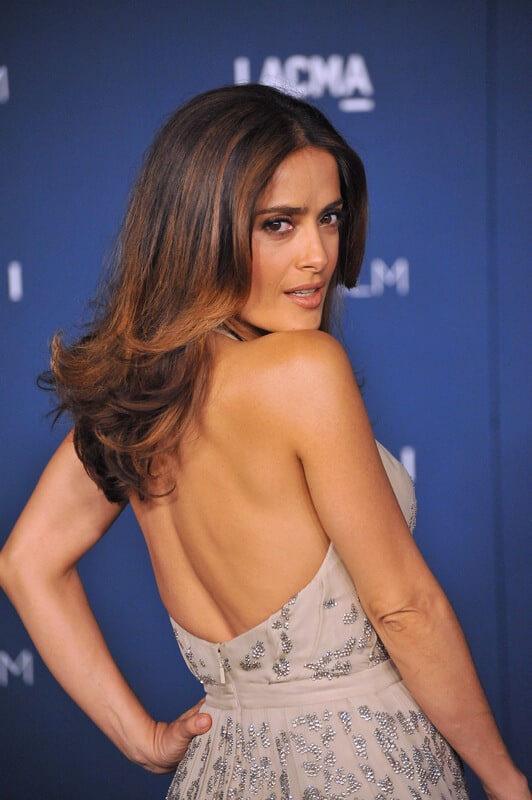 I believe it's safe to assume that most of us know what naturally tanned skin looks like—light to dark brown (or honey brown). All shades of brown can actually be considered as tan, depending on the brown shade you think of as acceptable.
7. Caramel
The seventh name on the list of skin tones is caramel. Caramel skin has a lot of beautiful golden undertones to it. On the surface, its color ranges from light brown to deep brown.
However, it's more likely to fall in between the light and deep shades of brown, or what's called medium brown. Think of Meagan Good.
Trivia: City High, an American R&B trio, popularized the term Caramel with its 2001 hit song of the same title. Other celebrities with a rich caramel complexion include Tyra Banks, Beyoncé, and Halle Berry.
8. Bronze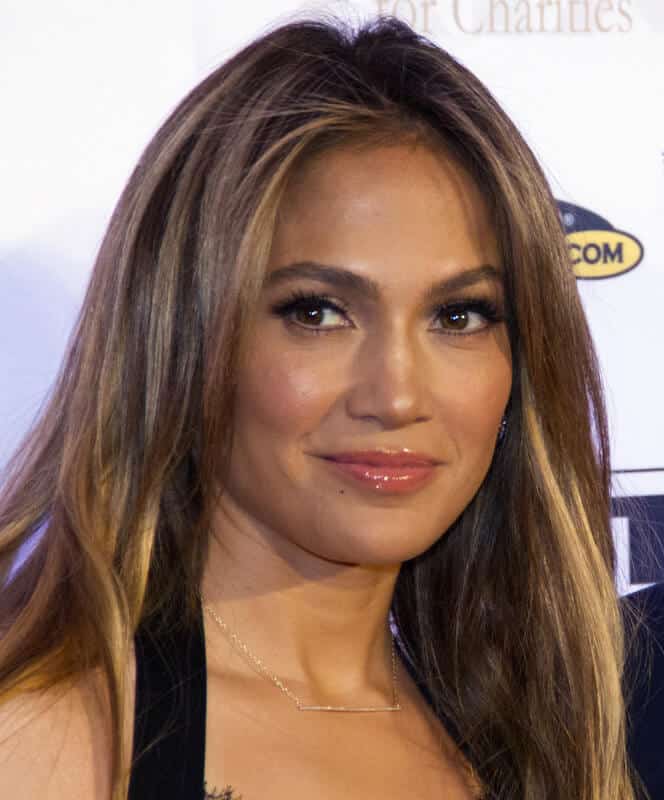 Bronze skin is often associated with spending lots of time under the sun. That's why some people may often mistake it for a suntan.
This skin tone is usually darker than tanned skin and has a golden glow. Jennifer Lopez is probably one of the best examples of having beautiful and glowing bronze skin.
However, having bronze skin may also indicate a more serious medical disorder called hemochromatosis. This disorder happens when there's a buildup of iron in the body, which could lead to skin darkening (hyperpigmentation).
9. Mahogany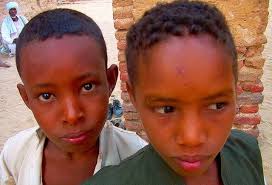 The ninth name on the list of skin tones is mahogany. Mahogany is rarely used to describe skin color, but it's actually just another word for copper, rusty, ruddy, or reddish-brown skin. However, it's not the same as sunburned skin or deep brown skin.
In Egyptian art, male gods and pharaohs are often depicted with reddish-brown skin. Some characters in the Bible are also described as having this skin tone, including David, Esau, and Hebrews, in general.
10. Chestnut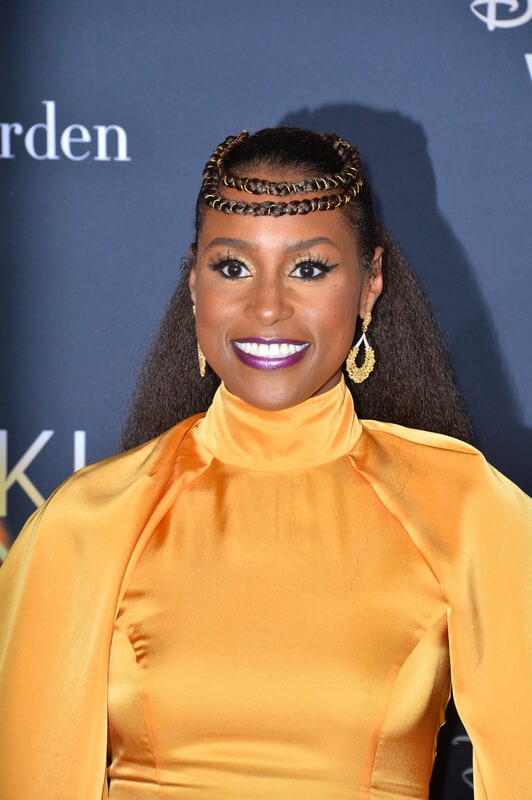 The first time the word chestnut was used as a color term was in 1555 in England. A chestnut-colored skin is one that has a medium reddish-brown or dark tan shade. It differs from plain brown because it's darker and has a tinge of red.
Complemented by warm golden and copper undertones, Issa Rae's chestnut skin tone looks naturally radiant. She doesn't need a luminizer to show her shimmery glow.
11. Buff
The eleventh name on the list of skin tone names or skin tone colors is buff. When you say buff, it could mean skin that's light brownish-yellow in color.
Some compare it to the color ocher, which ranges in color from yellow to dark brown or orange. If you're having trouble imagining what this color looks like, just refer to the image above.
To learn more about the different skin tone names, see the article on howchimp.com: Skin Tone Names.
12. Peaches and Cream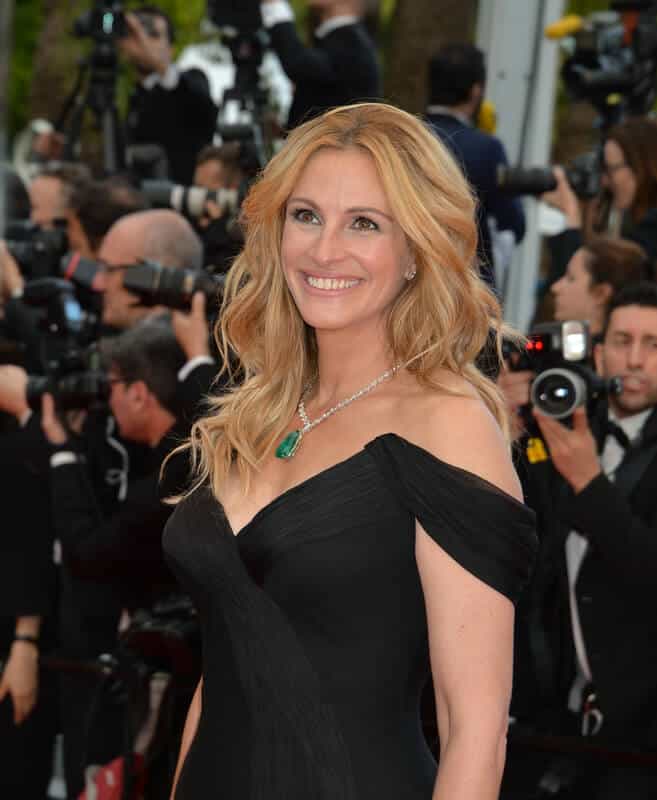 According to the Merriam-Webster dictionary, if you say someone has a peaches-and-cream complexion, it means he or she has smooth and pale skin with light pink cheeks. Like alabaster skin, it has zero blemishes and is an attractive type of pale complexion.
If you want an ideal example of someone with a peaches-and-cream complexion, Snow White would be it. In the real world, Julia Roberts and Kate Bosworth would make excellent examples.
13. Umber

The thirteenth name on the list of skin tone names or skin tone colors is umber. Umber is a skin tone name that you may not have used before to describe skin. This skin tone means the same thing as mahogany and chestnut—that is, natural brown with hints of red. It could also mean a more vibrant and darker shade of brown, which is a lot darker than ocher and sienna.
14. Praline
Praline is just another way of saying that a person has a beautiful medium brown skin tone. Shay Mitchell, Vanessa Hudgens, Jessica Alba, and Camilla Cabello are some of the celebrities with a praline skin tone that's to die for.
15. Espresso Brown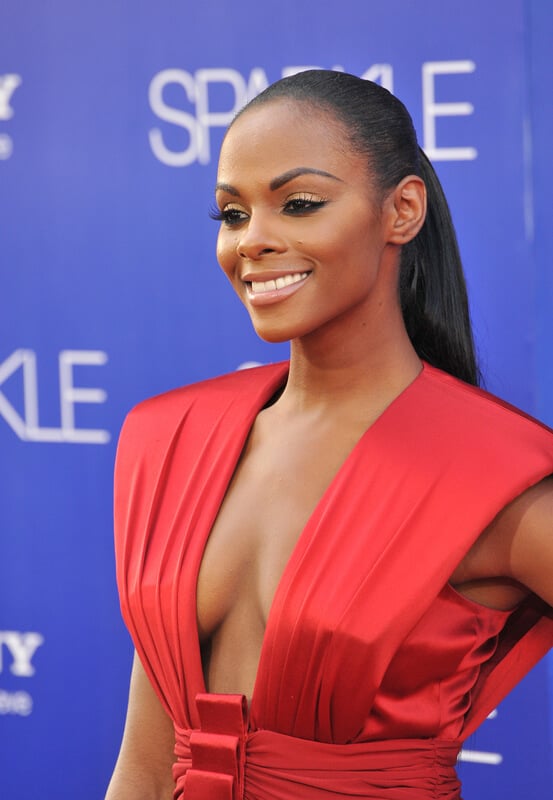 Espresso brown is a catch-all term for a variety of deep brown skin tones. However, it's a lighter shade of brown than mahogany and cocoa. On the other hand, it's a richer and deeper shade of brown than chestnut, bronze, and medium beige.
Tika Sumpter, Adeola Ariyo, and Oluchi Onweagba-Orlandi are just some of the celebrities who have this gorgeous skin tone.
16. Porcelain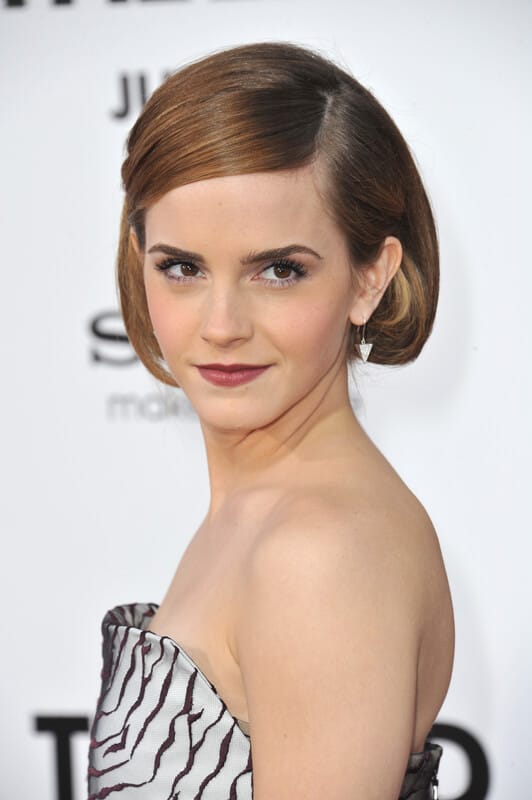 Some people may say porcelain skin tone is the same as alabaster and ivory skin tone. All of them refer to a healthy pale complexion that's perfectly smooth, even, and flawless.
How do they differ? They're different from each other based on their undertones. Porcelain skin has a yellow undertone, while ivory skin tone usually has a pinkish undertone. Alabaster skin, on the other hand, has a cool or neutral undertone.
One thing's for sure–these skin tones are currently fashionable. Scarlett Johansson, Kirsten Dunst, and Emma Watson are just some of the celebrities who are embracing their classy and beautiful porcelain skin tone.
17. Hickory
This skin tone gets its name from the North American hardwood. This color completely varies, ranging from light brown to dark brown, with a yellowish or pinkish undertone.
18. Mustard
Like the condiment, a mustard skin tone is a brown shade of yellow. It's similar to the colors gold, ocher, turmeric, and some shades of honey (hex #FFC30B).
19. Sable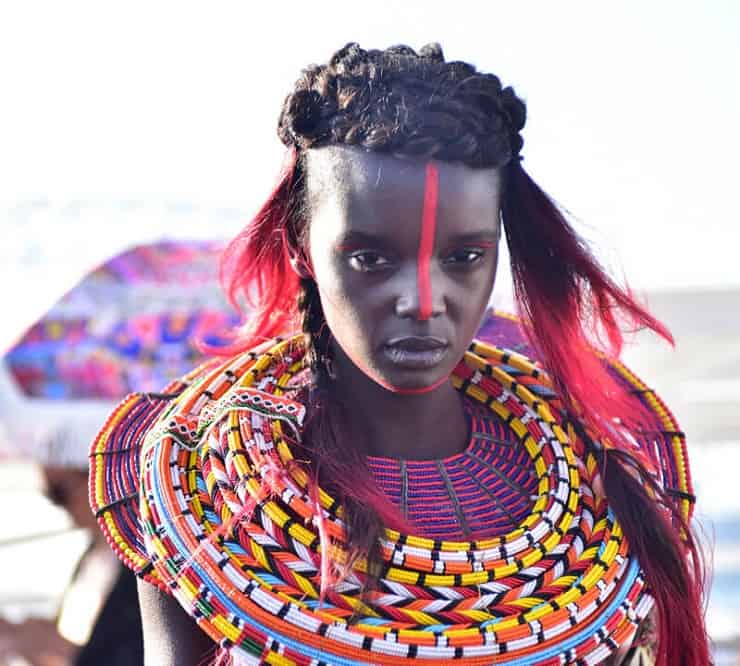 Cambridge Dictionary defines sable as dark brown or black color. In some people, it's so dark that it almost looks blue. It's considered a warm or neutral skin tone because of its brown undertone.
Not a lot of actors and models have this beautiful complexion because it's so unique. But, if there's one good example of a sable-skinned celebrity, it would be the Senegalese model and actress Khoudia Diop, a.k.a. Melanin Goddess.
20. Almond
Similar to real almonds, the color of an almond skin tone is a beautiful light shade of tan. It has cool undertones. Meaning it may have hints of blue, pink, or red.
21. Bisque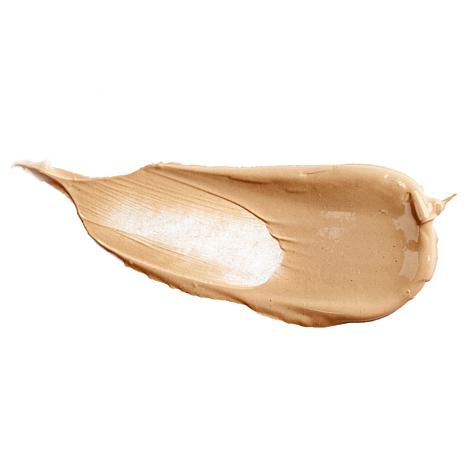 As you can see in the image above, bisque and almond skin tones look similar. There are slight differences, though. Sometimes, bisque is slightly less dark than almond.
There's also peach bisque, which refers to a medium skin tone that has potential olive undertones. Medium skin tones include Eastern and Western Indians, Hispanics, Northern and Southern Asians, Armenians, and African-Americans, among others.
22. Teak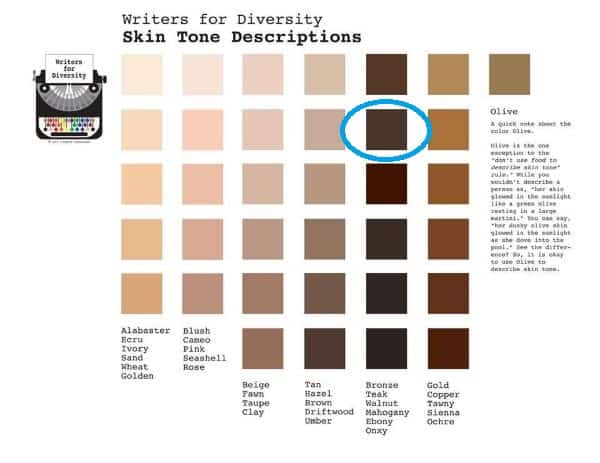 Teak is the common name for different species of tropical hardwood. The color of this hardwood ranges from a medium or golden brown to white with yellow undertones.
Teak isn't exactly a flattering name for a skin tone. However, this hardwood is known to be expensive due to its beauty and elegance.
23. Cacao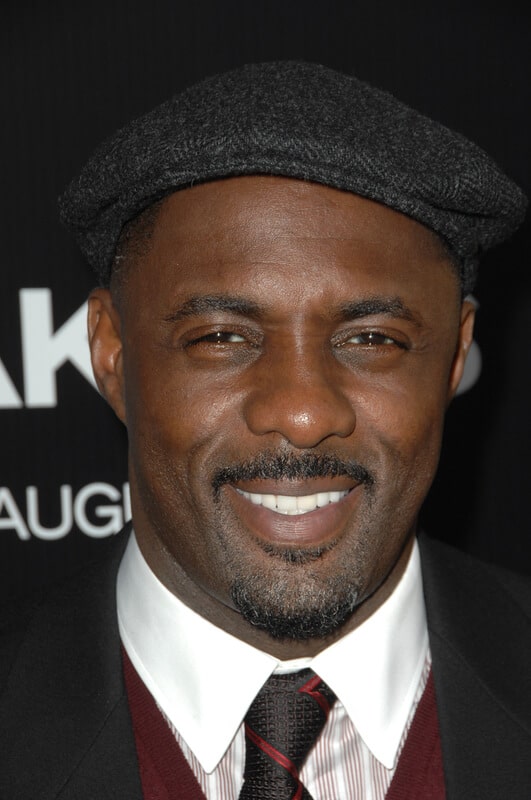 Cacao skin tone is a deep shade of brown mixed with a bit of brownish-red tint. People with cacao skin tone tend to have cool undertones. Also, their melanin-rich skin is attractive, silky smooth, and glowing.
Alek Wek, Idris Elba, Duckie Thot, and Djimon Hounsou are a few examples of celebrities in this skin tone range.
24. Pecan
Pecan is a type of smooth brown nut with a golden to light brown kernel. When used to describe a skin tone, it could mean a shade less dark than caramel brown. It could either have a golden-yellow undertone or a reddish undertone.
People in this skin tone range tend to tan. However, they're less likely to burn than people who have lighter skin complexions.
25. Saddle Brown
Saddle brown would remind you of a western horse saddle with a medium brown color and a bit of red undertone. In some cases, it could mean a dark shade of brown with a tinge of yellow.
Interesting tidbit: Have you watched the movie Velvet Buzzsaw? If yes, you probably remember Morf (Jake Gyllenhaal) saying to brown-skinned Josephine (Zawe Ashton) this: "Your skin… it's the beautiful cross between almond and saddle brown."
Conclusion – 25 Skin Tone Names
Regardless of race or cultural background, it's undeniable that the human skin is more alike than different. The same melanocyte-produced pigment, melanin, determines its varied colors.
Medical skin specialists often use the Fitzpatrick scale to know the amount of melanin in the skin and how certain skin types will react to sun exposure.
I hope you learned something today. This isn't an exhaustive list, so I highly encourage you to keep exploring for more words. Come up with your own words (if you want) and get creative.
If you're an aspiring writer, avoid difficult or uncommon words. You don't want readers to reach for a dictionary or google difficult terms such as badious and rubicund to know what colors they are. So it is best to stick to simple and more commonly accepted skin tone names.
Related reading:
Neutral Skin Tone Defined [and Best Colors for Neutral Skin]
What Is My Skin Tone? (With Pictures)
How to Determine If You Have a Warm or Cool Skin Tone (Quiz)
Skin Tone Chart – Find Your Color and Foundation