Disclosure: We may get commissions for purchases made through links in this post.
Caramel skin tone is common, but it can be hard to define it. If you're still unsure whether you have caramel skin tone, curious about what it looks like, or wondering how you can take care of your caramel skin tone, then you've come to the right place.
What is caramel skin tone? Caramel skin tone can be described as a warm, rich, golden, and buttery brown color of caramel. Caramel skin is at the midpoint between dark and light skin tones. So, if we look at the Fitzpatrick scale below, a caramel skin tone will fall between Types IV and V.
Caramel skin tone or caramel skin color can be further described as having lovely red and golden undertones that tan quickly. This skin tone is also often accompanied by dark hair and eyes.

In this article, I'm going to focus on what caramel skin tone is. I'll also post some pictures of celebrities with similar skin tones and provide some helpful skincare tips for anyone with caramel skin.
What Is Caramel Skin Tone?
Before we discuss what caramel skin tone is, let me first describe what skin tone is.
Skin tone reflects the amount of melanin in your epidermis, the outermost layer of your skin. Melanocytes, a type of cell, are the cells responsible for producing melanin. According to britannica.com, melanin refers to the dark brown pigment found on skin and feathers, among others.
Melanin is produced to protect you from the harmful UV rays of the sun. So, your skin tone depends on sun exposure and skincare products used.
To determine your natural skin tone, you can get a piece of white paper, then compare it to the skin near your ears (usually untouched by skincare products and sunlight). In general, skin tone or the color of your skin's surface is categorized into fair, light, medium, and dark.
A fair skin tone means you have a very fair skin surface that quickly burns once exposed to the sun. Light skin tone means you either have a yellow or beige undertone, while a medium skin tone means you may have an olive undertone. Lastly, a dark skin tone means you have dark skin.
If you look at the Fitzpatrick pigmentary scale again, fair skin tone corresponds to Type I, while light skin corresponds to Type II. Medium skin belongs to Types III and IV, and then dark skin tone corresponds to Types V and VI.
Caramel skin tone falls under the medium skin tone category, which corresponds between Type IV and V on the Fitzpatrick pigmentary scale. The Fitzpatrick scale is a scale developed by T. Fitzpatrick to classify how different skin types react to UV light.
We now use this scale to help distinguish which specific products are best for your specific skin tone.
If you are still unsure where your skin falls on the Fitzpatrick scale, you might find this questionnaire helpful. Once you know your specific skin type, you will know what products will be best for you.
What Is Skin Undertone?
You probably heard the terms cool, warm, and neutral while shopping for makeup products. These terms describe the color beneath your skin's surface. In contrast to skin tone, your skin's undertone does not change.
Cool Undertone: Red and pink with blue hints
Warm Undertone: Golden, yellow, and peach hues
Neutral Undertone: Olive or a mix of the shades described above
So for the caramel skin tone, its undertones can be greenish-yellow, golden, and red, and therefore, fall under warm undertones. Celebrities with caramel skin include Nia Long and Chanel Iman.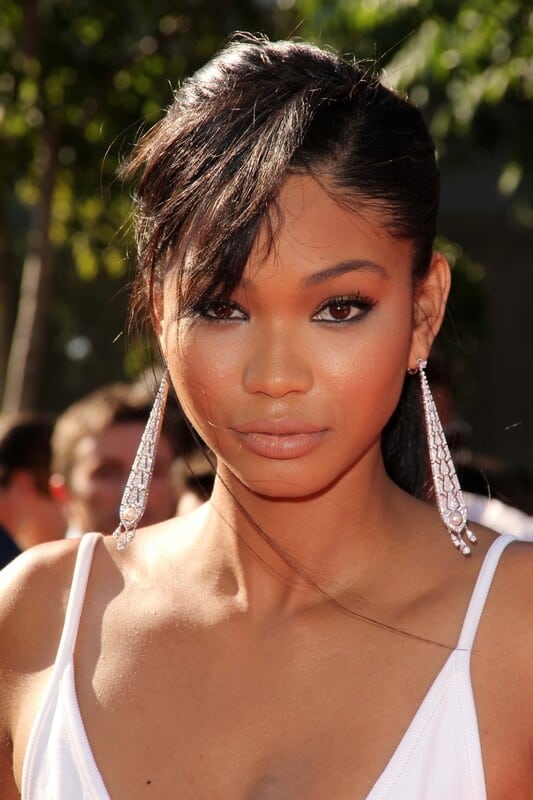 What Are the Characteristics of Caramel Skin Tone?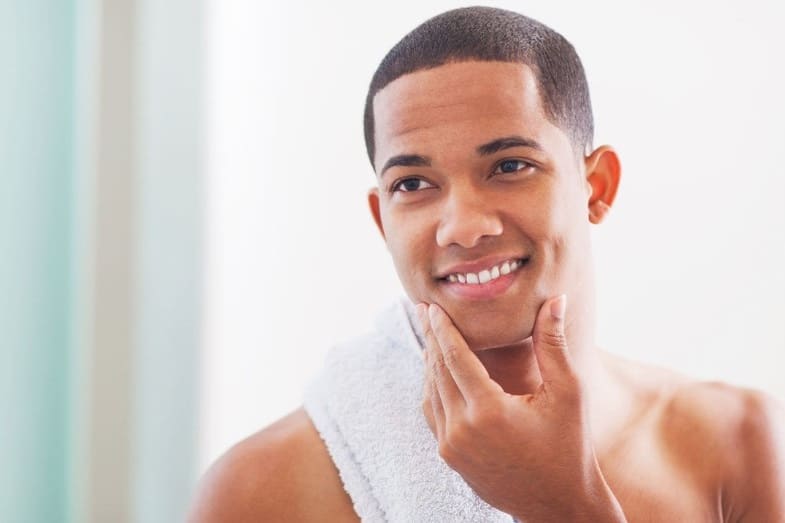 A person with a caramel skin tone falls under the warm-toned category. Meaning, he or she has the characteristics listed below:
Dark hair (black, dark brown, or auburn)
Dark eyes (brown, black, or brown-hazel eyes)
Cool to warm undertones (red, golden, yellow, and peach)
Looks good on gold jewelry
Looks good when using earth tones (brown, orange, yellow, beige, cream, and off-white)
Veins on the wrist will appear greenish
While people with caramel skin color do not have to worry about burning much, according to an article from The Bright Side, people are still susceptible to the damaging effects of UV rays even if they are inside their homes.
It is the reason why people should still use anti-aging products to prevent their skin from having wrinkles, dark spots, fine lines, skin cancer, and other effects of UV exposure.
In general, people with caramel skin tone have mildly sensitive skin, which burns to light brown to moderately brown. They are also less susceptible to skin cancer.
Below are images that compare caramel (first) and brown (second) hues:
However, the judgment on their skin's color might be different if the celebrities above were without makeup. As you can see, caramel skin tone is lighter in comparison to brown skin tone.
Basic Skin Care Tips for Caramel Skin Tone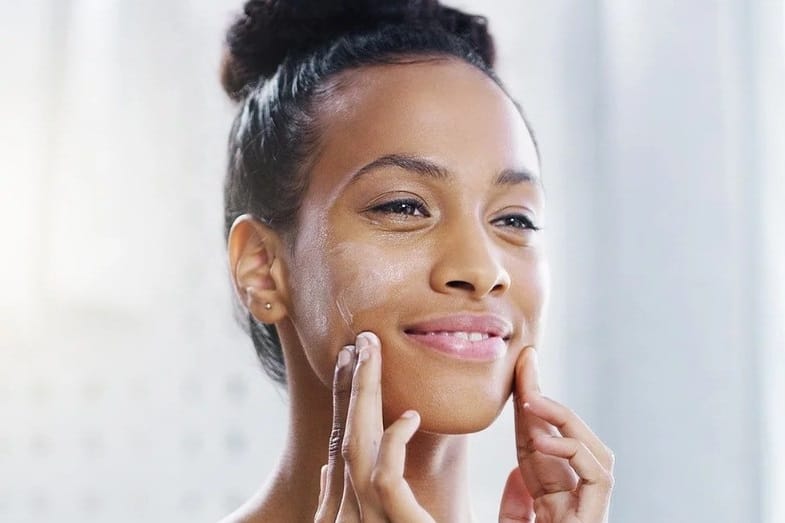 While I mentioned that people with caramel skin tone are less susceptible to burning and skin cancer, it might not hurt if you follow the tips below to take care of your skin and overall health:
Avoid too much exposure to the sun.
During summer or sunny weather, wear a hat to protect your head and face, or better yet, use an umbrella.
If you're around sand, water, and snow, then the need for sunscreen is higher because they reflect the sun's rays.
Regardless of gender, race, or age, any person can develop skin cancer, so wear a broad-spectrum sunscreen with SPF 15 (or higher). In fact, 1 out of 5 Americans will develop skin cancer according to the American Academy of Dermatology.
Protect your eyes by wearing sunglasses that can block UV rays.
Avoid tanning beds.
Eat a healthy diet and get adequate rest.
Have your skin checked every year.
Stay hydrated.
Exfoliate, tone, and moisturize regularly.
Start using an anti-aging product or regimen. While having more melanin means you have a natural barrier against the signs of aging, your skin still needs help to remain healthy.
Pick a product that will help fight hyperpigmentation and scarring. (Fact: Brown/caramel skin is more susceptible to scarring and hyperpigmentation. Skin darkening is due to hyperpigmentation after it has been inflamed or after healing from acne.)
If possible, avoid laser treatments because they usually target melanin.
Avoid UV curing lamps during gel manicures.
Find a dermatologist who knows how to deal with caramel skin.
Skin Care Products for Your Caramel Skin Tone
Here are some products we picked to help you maintain your lovely caramel hue:
1. VENeffect Anti-Aging Moisturizer SPF 15
VENeffect Anti-Aging Moisturizer SPF 15 Cream is like three products put into one fantastic product.
Click here to see it on Amazon.
It can protect you from UV rays and help fight the signs of aging while moisturizing your skin at the same time. We recommend this product not only for caramel skin tone but for all types of skin tone.
Even though this product can give you many benefits, it will not feel heavy on your skin. Moreover, if you are worried about too many chemicals on your skin, fret not!
This product is made from plant-based anti-aging ingredients, including soy extracts, red clover, and grape seed. This particular blend is known as a proprietary phytoestrogen blend, which can stimulate the production of hyaluronic acid and collagen.
This cream also contains genistein, which is an antioxidant that helps in reducing inflammation and fighting harmful radicals.
While this product is only SPF 15, it can still protect you from both UVA and UVB rays. UVA causes you to age prematurely, while UVB causes your skin to burn.
As I mentioned earlier, even when you're indoors, you still need to wear this product to protect yourself from UV rays from fluorescent bulbs, halogen lamps, and electronic gadgets.
Ultimately, this product will help you fight the effects of aging while moisturizing your skin and helping you maintain an even caramel tone.
2. Erno Laszlo Transphuse Night Serum
Having a lovely caramel skin tone is for nothing if you're still susceptible to stress and aging. Erno Laszlo Transphuse Night Serum will help you maintain a younger-looking skin and glow.
The Erno Laszlo Transphuse Night Serum contains fragrant lavender oil, which has a calming effect.
Click here to see it on Amazon.
This serum works by tightening, toning, and strengthening your skin while you are asleep. Healing is possible due to the following ingredients:
Pro-Biobalance Complex – Nourishes your skin by restoring balance and enhancing your skin's immune system.
Palmitoyl Peptides – Stimulates the production of collagen.
Acmella oleracea – Smoothens your skin by relaxing facial muscle contractions.
Lavender Oil – Encourages good sleep.
Aside from the above benefits, this product is also free from parabens, colorants, sulfates, and phthalates. Overall, this lightweight night serum repairs your skin from the damage it accumulated during a stressful day.
3. Erno Laszlo Hydraphel Skin Supplement – Hydrating Toner
In general, scarring is common in people with caramel skin and darker skin. Prevention is the key before scarring happens. Protect your skin from acne by using a toner. A toner helps you in removing dirt, oil, and makeup while balancing the pH of your skin. It can also help control acne.
Apply toner before moisturizing. If you still haven't found a compatible toner for your caramel skin, then you might want to try the Erno Laszlo Hydraphel Skin Supplement – Hydrating Toner.
Click here to see it on Amazon.
Aside from the usual function of toners, this product promises to hydrate, calm, erase the dullness, and reduce inflammation on your skin. Together with the night serum and cream I recommended above, I guarantee that scarring and skin aging will no longer be a problem.
Another benefit of this toner is that it is alcohol-free and is gentle on your skin. It is also infused with provitamin B5 to make your caramel skin glow.
Conclusion – What Is Caramel Skin Color?
To revisit our initial question: What is caramel skin tone? Caramel skin tone or caramel skin color is described as a warm, rich, golden, and buttery brown skin color. This skin tone falls between Types IV and V on the Fitzpatrick scale. People with caramel skin tone will have red, golden, or peach undertones.
While people with caramel skin tone have relatively higher melanin, which can help fight the effects of skin aging, proper skincare is still essential. Maintain your caramel glow by following the tips and products recommended above.
Related reading:
Golden Brown Skin Tone – What Is It? [With Pictures]
Shades of Brown Skin [20 Common Brown Shades with Chart]
What Is Golden Skin Tone? (With Pictures)