Disclosure: We may get commissions for purchases made through links in this post.
Many skin tones are described as "fair"; however, fair skin tone is a specific type of skin. How would you describe fair skin tone? What is fair skin tone?
Fair skin tone is also referred to as light skin. It is similar to porcelain or ivory skin. Fair skin often will have peach, yellow, or olive undertones. It burns easily if unprotected from the sun. People with fair skin will often have pale-colored eyes, and hair color can range from light to dark.
Fair skin tone is classified as type 1 or 2 on the Fitzpatrick Pigmentary Phototype Scale (see below image). Type 1 on the scale is highly sensitive, never tans, and always burns.
Type 2 on the scale is sensitive, tans minimally, and burns easily. Examples of both types are fair-skinned, fair-haired Caucasians and Asians.

Read on to learn more about fair skin tone, the differences between fair and light skin tones, skincare tips, and some pictures of celebrities who have it.
Also, for an excellent hydrating cleanser for people with fair skin tone, take a look at our top pick, the ZO Skin Health Offects Hydrating Cleanser.
Click here to see it on Amazon.
What Is Fair Skin Tone?
Fair skin tone means that the skin has an even tone with a color that is close to being pale white. This skin tone tends to have a smooth and even skin surface. Moreover, fair skin is not just white. It has other qualities than just having a lighter skin color.
If you have fair skin, you have the lightest natural complexion. Most people who have this type of skin tone are usually of East Asian or Caucasian descent. However, this skin tone is also seen in people who come from other ethnic and racial backgrounds.
Difference Between Fair Skin Tone and White or Light Skin Tone?
There are several variations of skin tones. The causes of these variations tend to vary as well. If the blood vessels of a fair-skinned person are near the surface of the skin, they will have a rosy tint.
Other people with fair skin tones may display a clear, smooth complexion, while some will have freckles on their skin.
When defining fair skin tone or fair skin meaning, it's important to look at the different types of fair skin. Fair skin tone is classified into three types.
The first type usually exhibits pale skin with few to no freckles at all. The color of the eyes could either be blue or green. If you belong to this type, don't overexpose yourself to the sun because you are likely to get sunburned and most probably experience skin peeling right after.
Those who have freckles are described as having an English rose complexion, especially if their hair is red. On the contrary, those of Asian descent will have darker hair and no freckles.
Those who belong to the second type are those with light skin. These people usually have blue eyes and either blond or brown hair. This type is also prone to sunburn and skin peeling, but their ability to tan is just minimal.
The third type represents people with light skin, dark hair, and brown eyes. They are the fair-skinned group that can safely tan in sunlight without getting sunburned.
You can also differentiate fair-skinned people by classifying them as fair or light. Fair-skinned individuals are lighter than light-skinned people. Their skin colors are more porcelain-like, which is almost the same as white. The skin color of light-skinned people is just the natural light color of Caucasians.
Generally, fair skin tone is a skin complexion that exhibits an olive or yellow undertone. This skin undertone is missing in white or light-skinned people. Scientifically speaking, skin color depends on the melanin content. If there is more melanin in an individual, he or she will have a darker skin tone.
Your melanin content depends on your ethnic origin. Typically, it depends on the climate of the country of your ethnic group. The skin of those who live in humid and hot climates generates more melanin, giving them darker skin tones.
For this reason, their skin will not quickly get sunburned despite their proximity to the sun.
Those who live in colder climates have lesser melanin content in their bodies. They don't require as much melanin since they live farther away from the sun. Most of these people have skin that is fair, pale, or white.
Celebrities with Fair Skin Tone
To help you better understand what fair skin tone looks like, I will cite some examples of famous female Hollywood celebrities. All of these celebrities display their fair skin tones to their greatest advantage.
1. Taylor Swift
Our first example is the renowned singer and songwriter Taylor Swift. Here she is pictured with her fair skin tone glowing to the lights of the camera.
2. Kristen Stewart
Kristen Stewart is another Hollywood actress who carries her fair skin very well. Take a look at how beautifully she displays her flawless skin in the below photo: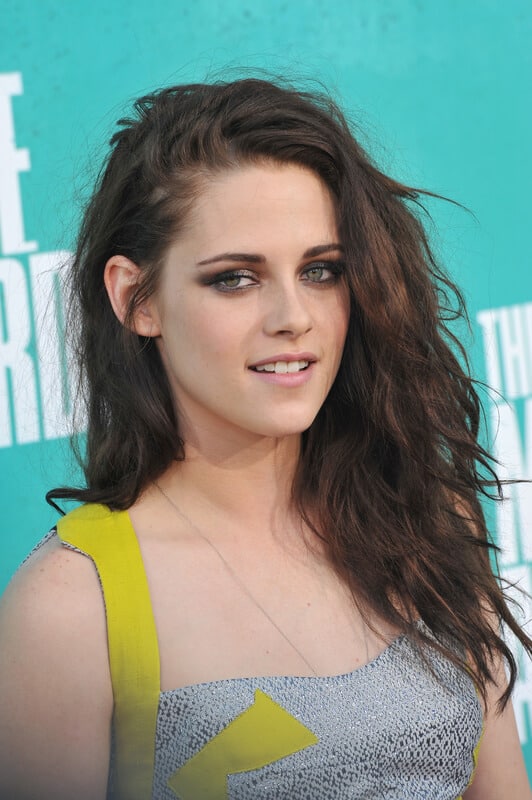 3. Cate Blanchett
Our third example is the respected actress Cate Blanchett, who also starred in The Lord of the Rings and the fantasy drama movie The Curious Case of Benjamin Button. Here is how she displays her fair skin:
The Best Colors to Wear for Fair Skin Tone
You will need to wear the right colors of clothing to bring out the beauty of your fair skin tone complexion. Moreover, you should avoid colors that will make you look dull and lifeless.
Here are some of the colors that will flatter your skin, including colors that will clash with a fair skin tone.
Colors You Can Wear
Wear base outfits that have darker colors and top them with light-colored clothes. For your base colors, you can choose bold shades of blue, burgundy, grey, bottle green, and brown. These colors will make your fair complexion very much alive.
For your tops, you can choose lighter versions of red, blue, and green, or even dark pink. But be sure to pick tops that will not clash with your base color.
Colors You Need to Avoid
You have to avoid wearing bright colors or pastel shades. Wearing these colors will make you look dull and boring. Neutral colors, such as white, will also do the same thing to your fair complexion, so you need to avoid them as well.
Therefore, instead of wearing white, choose to wear richer or darker shades of beige, khaki, camel, slate grey, and sand. Remember, you need to mix them with base outfits that have darker tones. Avoid wearing red if you're a rosy-cheeked person.
What is fair skin tone? Fair skin tone is similar to porcelain or ivory skin. Fair skin often will have yellow, peach, or olive undertones. It burns easily if unprotected from the sun. People with fair skin often have pale-colored eyes, and hair color can range.
The Best Makeup for Fair Skin Tone
You should also choose your makeup carefully. Here are the right cosmetics that will truly compliment your fair skin tone.
1. Foundation
You need a foundation that will make your fair to medium skin tone look alive. Some formulations already have a primer, concealer, skin hydrator, and pigment added to the foundation. These products have everything you need to maintain a healthy and fair complexion.
2. Blush
For skin blush, you can use a product that will hide the imperfections of your fair skin. It should preferably be water-activated so that you can control how much skin area to cover.
3. Bronzer
You will need a bronzer if you want to emphasize specific areas of your face. There are multi-function sticks available in the market that can accentuate your eyes, cheeks, lips, and other parts of your body. Your fair skin will be luminous and flawless with the use of a bronzer.
4. Eye Shadow
To emphasize the beautiful color of your eyes, use eye shadow. There are palettes of eye shadows with talc-free pigments. These products are readily available in the market.
5. Lipstick
For your lips, you can choose to wear nude, red, or pink lipstick. Choose a lipstick that will easily glide on your lips and make it pink, red, or nude with just one swipe. Typically, it is a pigment-loaded formula with a reliable staying power.
Your lipstick should also contain moisturizing creams with vitamins C and E to soften and protect your lips.
Skin Care for Fair Skin Tone
If you properly take care of your fair skin, it will look amazingly beautiful. However, having a fair skin tone can also mean that you are sensitive to skin irritation caused by a polluted environment and harsh chemicals from the products you use.
Your fair to medium skin tone can be easily damaged by overexposure to sunlight. Therefore, you should always use sunscreen protection whenever you are going outdoors. You can ensure the health and vigor of your skin if you will just follow these four simple tips:
1. Cleanse Your Face Daily
You should wash your face every day with a mild cleanser. This skincare routine is essential, especially if you have sensitive skin that is prone to irritation. Remove your makeup with a gentle cleanser or micellar water to ensure that your fair skin will remain healthy and supple.
Use a facial cleanser in the morning or before going to bed at night. Choose the best time that will suit your schedule. We recommend the use of micellar water because it has special properties that will make your skin healthy.
It is a type of water that contains small balls of cleansing oil molecules that eat up oil and dirt on your skin.
The ZO Skin Health Offects Hydrating Cleanser is one of your best choices for a facial cleanser.
Click here to see it on Amazon.
It is very gentle and can give your fair skin tone the fresh and clean feeling that it needs.
2. Use a Lightweight Moisturizer in the Morning
A lightweight moisturizer with SPF 30 is the best to use. Preferably, it should contain antioxidants because they are essential in preventing sun damage on your skin. Combining antioxidants with sunscreen is better than just using after-sun products that contain antioxidants.
You can also create a DIY moisturizer by mixing honey and cucumber. Mash a piece of cucumber and mix it with honey. Apply this mixture on your skin before using SPF lotion for complete skin protection.
The majority of moisturizers sold in the market today contain some degree of SPF. If you are using an SPF 15, you still need to apply an SPF 30 before applying the moisturizer or after you have put on your makeup.
One of the best products with a high SPF rating is the Dermalogica Dynamic Skin Recovery SPF50.
Click here to see it on Amazon.
It is a daily high SPF moisturizer that is loaded with antioxidants to reduce wrinkles and fine lines. This product will protect your fair skin from harmful UVB and UVA rays while reducing signs of aging.
3. Use a Heavier Moisturizer at Night
If you use a thicker moisturizer before you go to bed at night, it will replace the lost antioxidants of the moisturizer you applied in the morning. Choose a moisturizer that matches the type of skin you have, e.g., oily, dry, or a mixture of both.
Don't use creams that claim to defy or control aging. Most of them contain harsh chemicals that are detrimental to fair skin. If you just take good care of your skin, you won't need such products.
Cetaphil and Neutrogena are excellent and affordable products that you can use for your sensitive, fair skin. You don't need to spend too much on a good facial cream.
If you often experience redness on your skin, a good product that you can use is the Colorescience All Calm Clinical Redness Corrector. It has a 3-in-1 formula that can instantly soothe your fair skin and neutralize the redness.
Click here to see it on Amazon.
Conclusion – What Is Fair Skin Tone?
Fair skin tone is a light skin tone with peach, yellow, or olive undertones. If you have this complexion, your skin is often smooth and fair.
Fair skin tone is also similar to porcelain skin, which tends to burn easily and tans quickly. The color of your eyes could be pale, and your hair could be very dark or blond.
Related reading:
What is Peach Skin Tone? (With Pictures)
What Is Warm Skin Tone? (With Pictures)
What is Mediterranean Skin Tone? (with Pictures)
Tan Skin Tone Defined (With Pictures)